$42k is likely to be the low
Good chance to get some cheap Bitcoin
With all the FUD going around, it's a good opportunity to get some cheap bitcoin.
$42k should act as support and so far looks to be holding solid: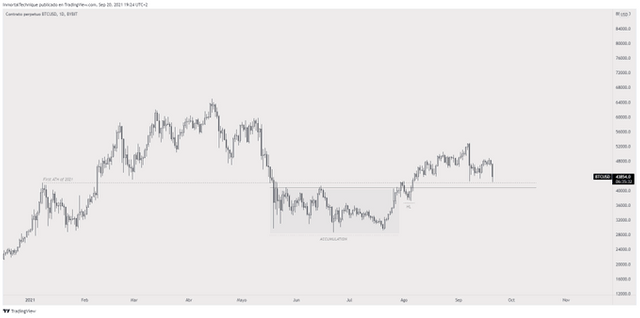 (Source: https://twitter.com/inmortalcrypto/status/1440004306799824898/photo/1)
I think this may take a couple days to fully play out, maybe even a week or two, but a month or two from now we won't even remember this dip happened.
BTMFD.