Well not really self aware, that was a reference to Skynet and one of my favorite movies, instead Segwit activates today.
What does that mean?
I am glad you asked!
Well it is when this life changing, earth shattering technology that we have all been hearing oh so much about gets activated.
As I type there is roughly 50 blocks left until Segwit activates.
Block 481,824 is the big one.
That should happen later tonight (if you are in Arizona like me) or early tomorrow morning if you are in another time zone. 
What are the main changes?
Segwit activating represents one of the biggest changes to the Bitcoin software, possibly ever. 
Specifically the changes will be as follows:
1. Segwit will rearrange how data is stored in Bitcoin blocks.
2. Segwit will boost capacity while remaining compatible with past versions of the software.
3. Segwit will remove transaction malleability, a bug that's been the primary roadblock for many bitcoin projects.
That final change might be the most important.
Removing transaction malleability will allow for developers to add better technology to the chain. 
An example of that is the Lightning Network, which is already set to go once Segwit activates.
The idea behind the Lightning Network is that it could take payment (and micropayment) transactions off the blockchain which could boost Bitcoin's transaction capacity to millions of transactions per second.
By comparison, VISA can do roughly 56,000 transactions per second.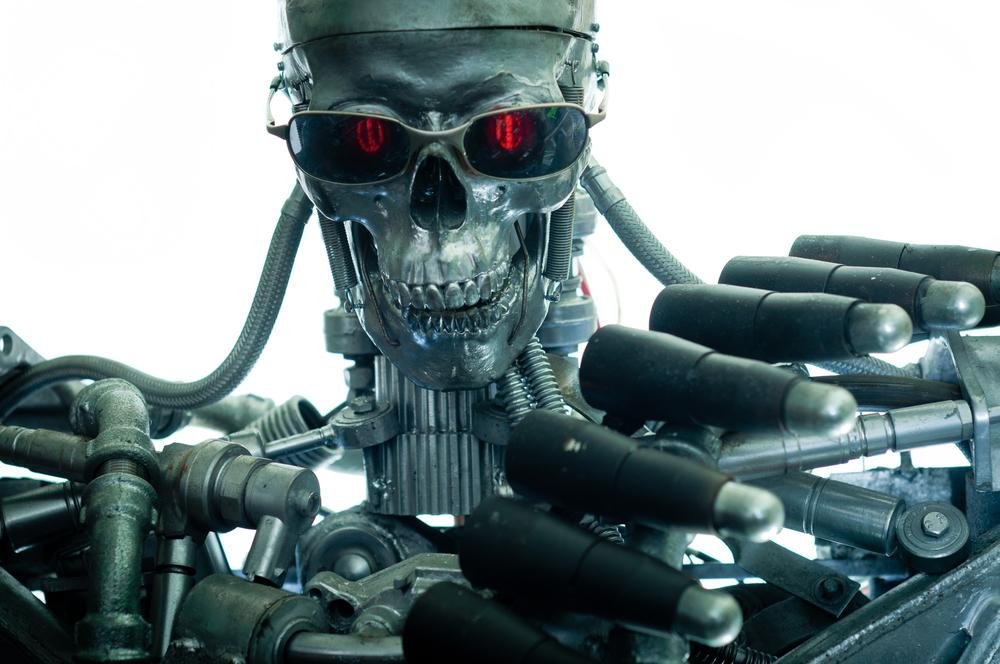 T-minus 50 blocks ladies and gentleman. :)
*Bonus points if you can name what movie that reference in the Title came from
Stay informed my friends.
Sources:
https://www.coindesk.com/50-blocks-segwit-bitcoins-coming-upgrade-blockchain-game-changer/
Image Sources:
https://singularityhub.com/2011/04/19/skynet-becomes-aware-launches-nuclear-attack-on-humanity/
https://betanews.com/2014/01/30/the-internet-of-things-hasnt-skynet-taught-us-anything/
Follow me: @jrcornel