Now that the carnage is done, what comes next?
The last few days were scary, but blue skies may be ahead
In the middle of the storm, things can get very scary.
Crypto prices kept sinking as the whole world was being held hostage by one over-leveraged property developer in China.
Well, give a few positive developments, it looks like the storm has passed.
So, what comes next for bitcoin?
This perhaps: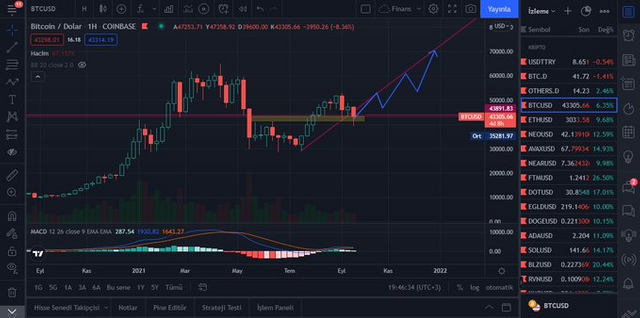 (Source: https://twitter.com/shelby_coltd/status/1440719412240138242/photo/1)
That tends to be how most of these storms play out.
The world is ending, then it doesn't, and prices go back to grinding higher.