Media says Bitcoin drop due to Coinrail hack, I'm not so sure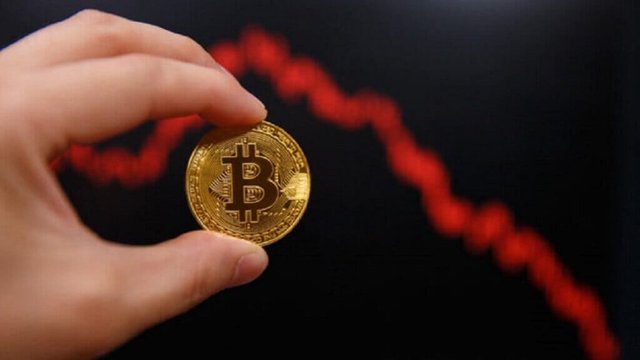 Just about every news piece that has come out related to Bitcoin's recent drop says the reason is due to the hack of the Coinrail exchange.
That might seem like a possible reason on first glance, considering that exchange hacks have caused some of the biggest price declines in bitcoin's short history.
In fact, the Mt. Gox hack was mostly responsible for one of the biggest price declines in bitcoin's history, when bitcoin fell something like 90% over the course of the Mt. Gox hack to its eventual shut down.
However, Coinrail is no Mt. Gox.
In fact, it isn't even close.
Coinrail isn't Mt. Gox: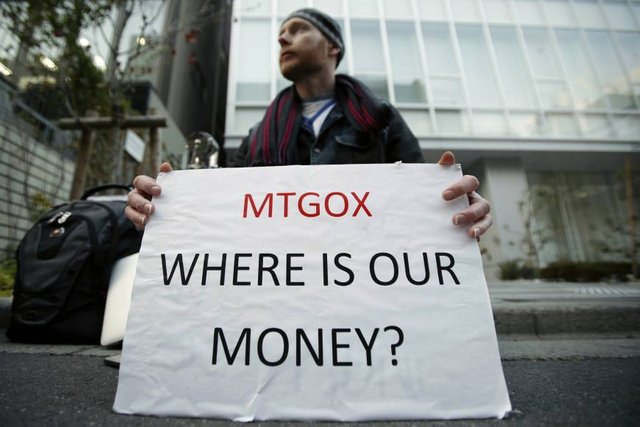 (Source: https://www.japantimes.co.jp/news/2017/11/30/national/crime-legal/bitcoins-surge-little-comfort-burned-mt-gox-clients-international-legal-limbo/#.Wx6w9PlKiM8)
Coinrail is the 99th largest cryptocurrency exchange in terms of volume. It averages roughly $2.6 million in transaction volume per day.
Mt. Gox was the largest crypto exchange in the world when it got hacked, for some perspective.
It isn't entirely clear how much money was stolen during the Coinrail hack, but early estimates are saying somewhere in the neighborhood of $37 million USD.
That may sound like a good sized number on first glance, but keep in mind that crypto markets dropped by over $40 billion last night.
That is billion with a "B".
Hard to imagine that a little crypto boutique that trades roughly $2.6 million per day could cause a $40 billion dollar drop.
My belief is that the Coinrail hack was merely the straw that broke the camel's back, so to speak.
Bitcoin was at a critical point technically (on the charts), the lower end of a triangle who's range was getting ever narrower, indicating a breakout in either direction was likely imminent.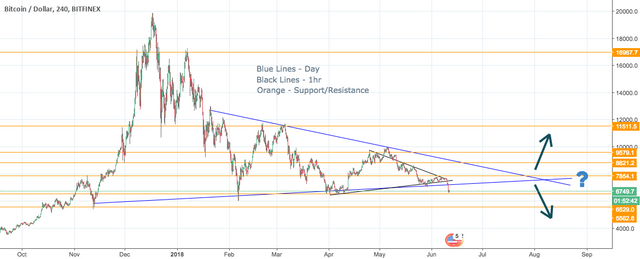 (Source: https://cryptomonster.net/technical.html)
This news likely pushed prices just below that lower support line which in turn caused a lot of technical bearish indicators to trigger, which in turn caused a lot of selling.
So, you get a slight down move because of the negative news, but then you get a ton of technical selling on top of it, which sends prices down $1,000 on the day and wipes out over $40 billion in total market cap.
The timing of the announcement somewhat confirms this as well, check out the chart: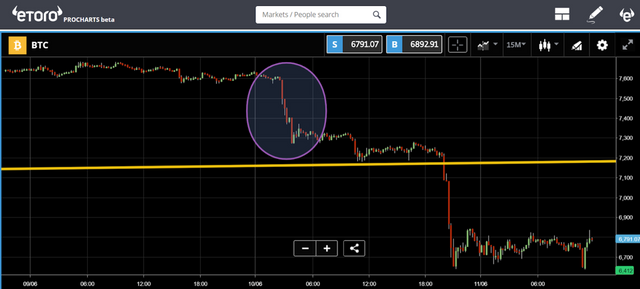 (Source: https://www.ccn.com/bitcoin-price-bloody-sunday-not-caused-by-coinrail-hack/)
That circled region was right after the news of the Coinrail hack was made public. However, the big drop didn't happen for some time later once prices started to break technical support levels.
Strong circumstantial evidence that the Coinrail hack was merely the straw that broke the camel's back as opposed to the outright cause.
Going forward:
The reason for the drop doesn't really change anything all that much currently, but it does matter going forward.
Given that nothing about bitcoin's story has changed materially in the last 24 hours, this is likely just a minor hiccup on the path to where bitcoin is ultimately headed over the next couple years.
Which, in my opinion, is much higher.
The time frame of that happening may have just got pushed back a couple months is all.
Stay informed my friends.
Image Source:
http://scienews.com/bitcoin/5082-bloody-sunday-why-falling-bitcoin.html
Follow me: @jrcornel