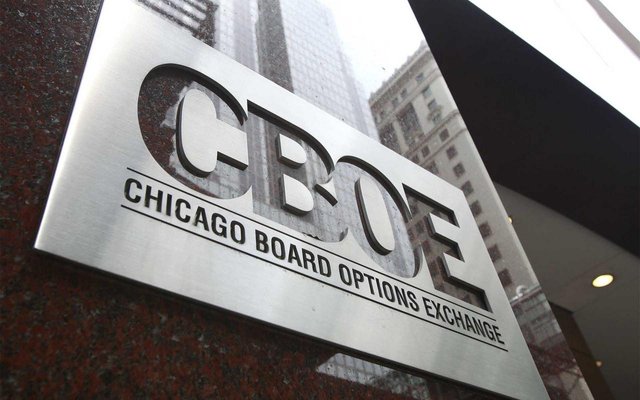 The CBOE quietly announced they would no longer be making a bitcoin futures market.
That sounds like bad news at first, but is it really?
The thought was that these futures markets would add liquidity and bring in institutional money, but have they really?
Here we are over a year since they launched and the volumes have never really grown, at least with the CBOE product, and there hasn't been much new institutional money coming in.
Even the institutions that have come in, they likely haven't been participating in the spot markets at all, which really doesn't do bitcoin much good.
Since these products were cash settled, they really were just a bet on which direction bitcoin would go with very little actual impact on the underlying.
Done absolutely nothing for the price?
Not only have these products not helped prices go up, but the FED went so far as to say they are part of the reason the price of bitcoin keeps going down.
https://ambcrypto.com/federal-reserve-research-bitcoin-btc-futures-trade-dragged-down-prices/
The charts support that notion.
Ever since the CBOE bitcoin futures launched, the price has done nothing but go down.
Don't believe me, check this out: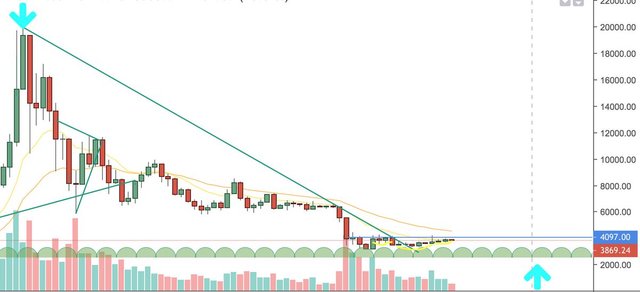 (Source: https://twitter.com/AlexSaundersAU/status/1106515358934925312)
They are likely closing up shop for several reasons...
The CBOE futures products are significantly less popular than the CME, by orders of magnitude.
Check out the volume differences: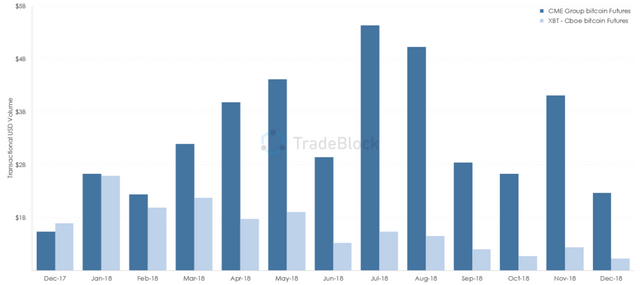 (Source: https://www.newsbtc.com/2019/03/15/why-bitcoin-market-may-be-better-without-cboe-futures-contracts/)
Also, it is possible that the CBOE is anticipating a physically backed product will be much more popular and they are working on launching one of those.
I mean, they have been a partner to some of the bitcoin ETF applications...
Not to mention we are on the eve of Bakt launching a bitcoin physically settled product.
The final possibility is an overall lack of interest from institutions, which can go hand in hand with some of the other points mentioned above.
Overall this won't affect prices much.
Anyone wanting to trade futures will likely just move over to the CME products, or they will move to the spot markets.
Stay informed my friends.
Image Source:
https://bitcoinist.com/cboe-bitcoin-etf-holy-grail-sec/
-Doc