If you have a long term investing horizon, bitcoin is a buy right now
Bitcoin is entering the long term buy zone...
If you like bitcoin long term, nothing has really changed.
The bullish phase is over for the current cycle, but the next cycle is only a stone's throw away with the next halving less than 2 years away.
We are quickly approaching the buy zone: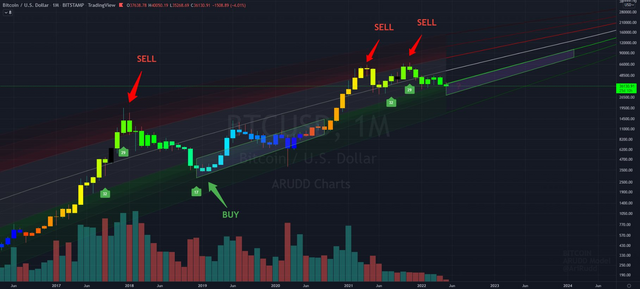 (Source: https://twitter.com/AriRudd/status/1522589406624104448/photo/1)
This shows the price potentially getting into the mid $20k's over the coming months at some point, which I could see.
It makes sense to start dollar cost averaging in now though just in case that doesn't happen.