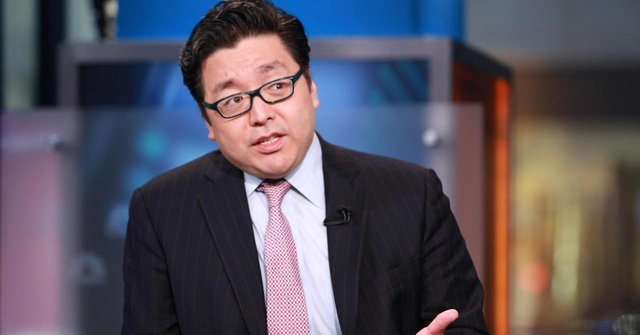 In a report out from Tom Lee today, he is just as bullish as ever on bitcoin and the entire altcoin market.
Tom Lee stated that he thinks that based on historical trends, bitcoin will hit $20k by June.
The recovery in prices is roughly equal to 1.7 times the fall according to Lee, in terms of time.
What does that mean?
It means that the recovery takes close to 2 times the amount of time as it takes for prices to reach their lows.
This latest bear period lasted for about 50 days, which means it would take roughly 85 days to reach new highs after dropping by more than 60% when you apply that 1.7 times metric.
Which would place the time for bitcoin to reach new highs right around June.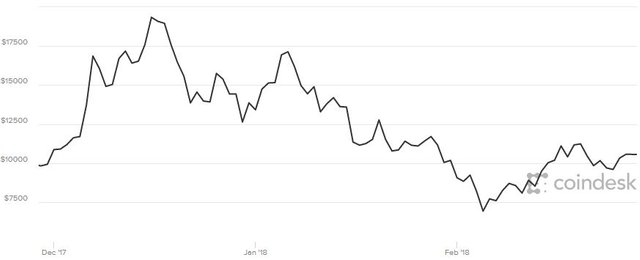 (Source: https://www.cnbc.com/2018/02/28/struggling-bitcoin-will-double-by-mid-year-wall-streets-tom-lee-says.html)
A double in bitcoin sounds great, but what if I told you that you might be able to best those returns buying some of the altcoins?
According to Lee, he fully expects to see another altcoin super cycle like we saw last year.
We saw one in the Spring of 2017 as new exchanges came online, and we saw another one in late 2017/early 2018 as new retail investors entered the space for the first time.
Lee didn't explicitly say which altcoins he expected to outperform bitcoin, but he has hinted at the likes of Ether, EOS, and Neo in the past as he said he thinks the fabric chains/coins will continue to do very well.
In a previous interview he mentioned many of the coins listed in the top 30 by market cap would significantly outperform bitcoin this year.
In fact he referred to 2018 as the the great rotation and the year of the altcoin:
(Source: https://www.cnbc.com/2018/01/29/2018-might-be-the-year-of-the-great-crypto-rotation-tom-lee.html)
He seemed to hint strongly at the top 10 coins doing the best.
We need to get steem in there ASAP as it might be seen as somewhat of a fabric chain itself with the introduction of SMTs (Smart Media Tokens).
The bad news in all of this is that Lee said he expects to see money start flowing out of those smaller market cap coins back into the top market cap coins, coins with less than a $3 billion market cap.
Which means we need to get steem to cement it's name in there with the top couple of coins before this great rotation really starts to kick into high gear, if it hasn't already.
The launch of SMTs is really the game changer here and hopefully we can get that launched as soon as possible.
The link to the SMT whitepaper can be found here:
https://smt.steem.io/smt-whitepaper.pdf
From everything I have read it looks like they could be ready by the end of Q2, which would put the launch some time in the June time frame, right when bitcoin is making new highs. ;)
I would add a month or two though on to that expectation, just to be safe.
Stay informed my friends.
Image Source:
https://www.cnbc.com/2016/09/30/tom-lee-these-tech-stocks-will-beat-the-market.html
Follow me: @jrcornel