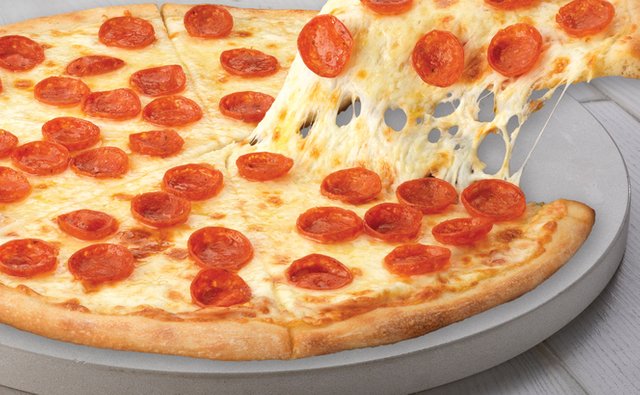 On this day (May 22nd) in 2010, two pizzas were purchased for 10,000 bitcoin.
This transaction was significant in that it marked the first ever purchase of a consumer product with cryptocurrency.
Well, perhaps not officially the first, but it marked the first well known and widely publicized one.
That 10,000 bitcoin may sound like a lot, but you have to remember that at the time 1 bitcoin was trading for fractions of a penny.
In fact, the total dollar amount of those bitcoins was equal to roughly $25 USD.
Two large pizzas for $25 actually probably sounded like a pretty good deal at the time!
However, now at current prices, it's not such a great deal...
Check this out: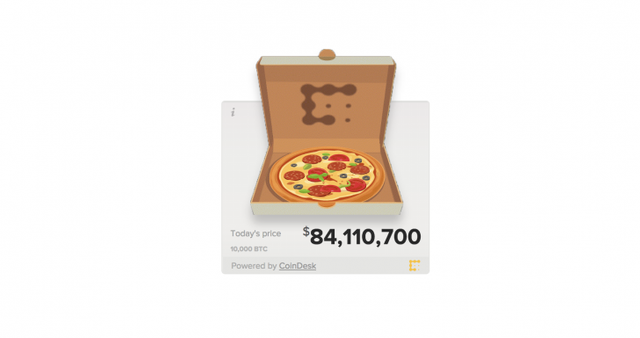 (Source: https://www.coindesk.com/he-paid-how-much-coindesk-releases-bitcoin-pizza-day-price-tracker/)
At today's prices, those two pizzas cost roughly $84 million...
About $42 million per pizza...
Ouch!
That kind of volatility is precisely why many people say that bitcoin cannot be used as a wide spread medium of exchange.
People are not willing to spend something that could be worth 10X a few years (or months) from now.
Conversely, people are not willing to accept something that could be worth 50% less a few months (or days) from now.
Though, over time volatility is expected to decrease.
Bitcoin Pizza Day represents a significant milestone.
The exchange of bitcoin for pizza was significant in that it represented the first time that bitcoin would be used as a form of exchange.
A form of currency.
Now it also has a bit of a comedic affect as well considering that those coins are worth a significant amount of money compared to back then.
For that reason, May 22nd will forever be known and remembered in the hearts of cryptocurrency enthusiasts as "Bitcoin Pizza Day!"
Go have a slice of pizza today in remembrance of where we came from!
Stay informed my friends.
Image Source:
http://jetspizza.com/menu/pizza
Follow me: @jrcornel