In a news report this morning, it was revealed that China may be moving to ban all bitcoin mining.
On first glance that might sound like terrible news...
After all, a lot of bitcoin mining takes place in China.
In fact, some people like to claim that China owns roughly 30% of the entire bitcoin mining market: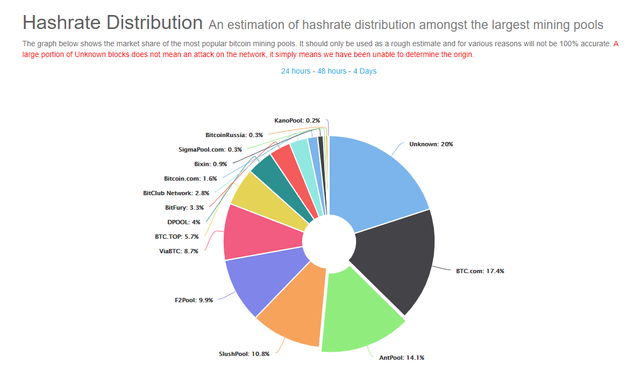 (Source: https://www.ccn.com/chinas-bitcoin-mining-ban-plan-good)
Though, that is not entirely accurate for reasons I won't get into here.
So, why is this good news?
If China goes through with this ban it would be very good for several reasons.
For one, getting rid of the Chinese miners would finally make bitcoin more decentralized, especially in the short term.
That has long been a criticism of bitcoin, that is is decentralized in name only, but not in reality.
Secondly, it would raise the cost of mining globally.
Right now the Chinese miners have an advantage over much of the rest of the world when it comes to mining bitcoin due to cheap electricity.
That also means they are willing sellers at lower prices than the rest of the world.
If you remove the lowest cost producer, it likely removes some of the selling.
The break-even cost of mining goes up globally and the price of bitcoin likely goes up as well.
Which means...
While the mainstream media tries to spin China banning bitcoin mining as a terrible blow to the industry...
My theory is that if China actually goes through with this, the price of bitcoin goes up, possibly significantly.
It becomes more decentralized and the global cost of mining goes up.
Two things most bitcoin investors would like to see.
The news report can be seen here:
https://www.reuters.com/article/us-china-cryptocurrency/china-wants-to-ban-bitcoin-mining-idUSKCN1RL0C4
Stay informed my friends.
-Doc