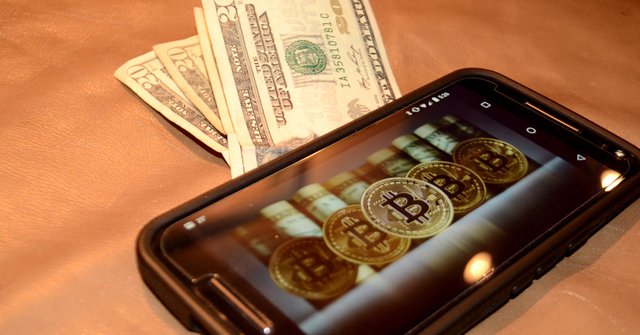 Bitcoin and cryptocurrencies have had a very rough last couple of days.
Ironically, people had been complaining that there was no movement in crypto anymore, no volatility.
And then this happened: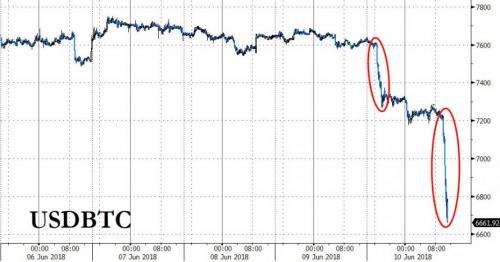 (Source: https://www.zerohedge.com/news/2018-06-10/crypto-carnage-continues-bitcoin-plunges-below-7000-after-korean-exchange-hack)
Well, it sure isn't boring anymore!
Yes it is painful, and no it might not be the exact bottom just yet, but this is likely a great time to buy.
I am not out there pounding the table to all my friends and family to get in at this price as there might still be downside to go and they never like being down on anything.
Go figure.
However, there was a nice reminder on the CNBC show "Fast Money" last night where cryptocurrency trader Ran Neu-Ner said something that made a lot of sense.
He actually says a lot of things that make a lot of sense, but this one in particular made a lot of sense.
He said something along the lines of:
"Look, you may get bitcoin $6,200 or you may get it at $5,900 maybe. Or you may even get it around $5,000. However, that doesn't really matter. If prices are going to do what I think they are going to do and we see $30k, $40k, $50k in the next few years, it won't matter whether you bought it at $6,700 or $6,500 or $5,900. You are going to have massive returns regardless. But, if you wait for the exact bottom and you don't get in at all, you may miss the entire next move up."
That was not a direct quote as I was paraphrasing what I remember him saying on the show last night.
Though, the point should be clear.
His point was that if you nitpick and try to time the bottom you may get left out. Even if you do nail the exact bottom, it likely isn't going to make you all that much more money if prices are going to something like $40k. You are going to have huge returns regardless.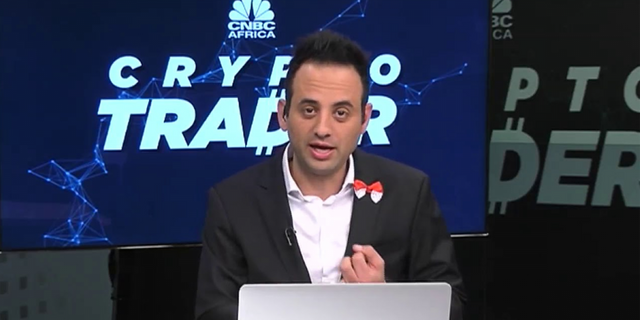 (Source: https://fortuneinsider.com/cryptocurrency/cnbcs-ran-neuner-bitcoin-end-2018-50000/)
The other interesting thing Mr. Ran Neu-Ner said was regarding the Coinrail hack.
Again this is all paraphrased based on what I remember from the show:
"Look, this is a small exchange, the 100th largest in the world.
The crypto markets selling off due to that news is akin to people selling dollars because a small local bank got robbed... basically it doesn't make sense.
If some small bank was robbed would you sell your dollars?"
(Source: https://www.cnbc.com/2018/06/12/bitcoin-hasnt-hit-bottom-cryptocurrency-trader-says.html)
That is akin to what is going on with people selling due to a small exchange being hacked.
Not that I really think that was the sole reason people were selling the last few days, but it certainly seemed to be one of the sparks that kicked things off.
All that being said, it is very difficult to buy the exact bottom, but if you still believe in the long term thesis of bitcoin, one where it becomes digital gold or is used widely as a form of payment, then the current prices are likely to make you lot of money down the road for anyone willing to buy here.
Stay informed my friends.
Image Source:
https://stansberrychurchouse.com/cryptocurrencies/stop-procrastinating-buy-bitcoin-now/
Follow me: @jrcornel