BTC - We have now erased all gains from the ETF rumor.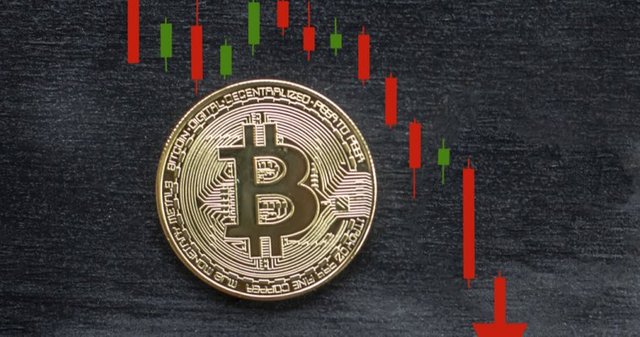 Bitcoin is now trading where it was before people started pricing in a Bitcoin ETF.
The SEC poured cold water all over people's optimism when they rejected the Winklevoss ETF application.
Which, to be honest, didn't have much of a hope of being approved in the first place.
From everything I have read, the SEC prefers to deal with people that have experience launching financial products when it comes to ETFs and derivatives.
Which is also one of the reasons the VanEck ETF also looked so attractive.
Cold water again?
However, the SEC again poured cold water on people's hopes when they announced that they would extend the deadline for comment on the VanEck ETF until September 30th.
News that the crypto market took rather harshly.
How harshly you might ask?
Well at this point, every single dollar from the ETF rumors has now been rolled back: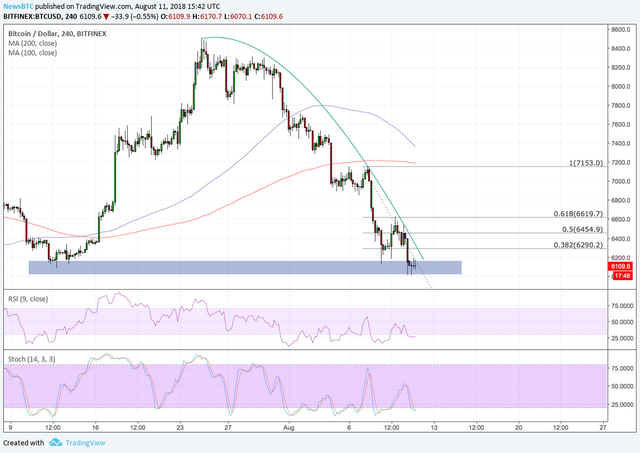 (Source: https://www.ccn.com/bitcoin-price-intraday-analysis-btcusd-could-retest-2018s-low/)
Sheesh!
That makes no sense as the ETF was not rejected, it was just pushed back by 45 days.
Keep in mind that they could push it back another couple months if they need to, which they probably will.
However, the market has treated this like it was an outright rejection, which it was not.
Where do we go from here?
Your guess is as good as mine at this point, but judging from the current price action we may see lower prices first before we see higher prices.
Unless there is a significant news announcement that disrupts the current momentum, down seems the path of least resistance.
The only saving grace is that we are now entering oversold areas on many charts. Which means a bounce may be in the cards shortly.
Another thing to keep an eye on is what is currently happening in Turkey.
President Trump announced a fresh round of tariffs on imports from Turkey which helped drive their currency (lira) down by 20% against the dollar.
Volumes at bitcoin exchanges in Turkey also surged on the announcement.
If there is some kind of major currency debasement we could see a flight to bitcoin.
Stay informed my friends.
Image Source:
https://portaldobitcoin.com/interesse-por-bitcoin-e-ethereum-caiu-75-de-acordo-com-o-google/
Follow me: @jrcornel