BTC Monthly RSI trying to break the down trend...
BTC Monthly RSI has been in a downtrend since early 2021
Bitcoin is trying to break the downtrend in price as well as RSI.
The monthly RSI has been trending down every since the peak in early 2021.
Check it out: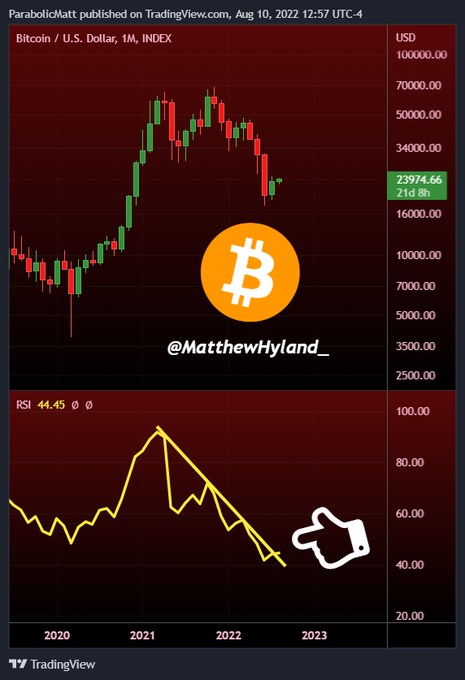 (source: https://twitter.com/MatthewHyland_/status/1557411230075297792/photo/1)
Once we break this trendline and then retest it, it's buy time.
My guess is that comes later this year.