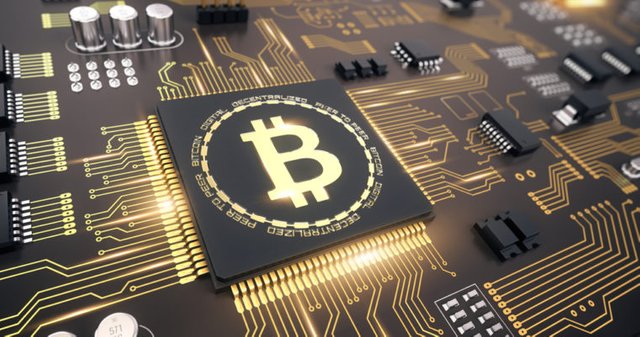 Bitcoin's mining difficulty just recorded it's second largest drop ever.
As miners have been throwing in the towel and closing up shop, the mining difficulty has been adjusting as well.
More about miners throwing in the towel can be seen here:
https://steemit.com/bitcoin/@jrcornel/btc-miners-are-finally-throwing-in-the-towel
Basically, as there are less miners competing to solve equations, the difficulty adjusts downward in order to keep roughly the same number of blocks produced each week.
Today, the difficulty dropped by over 15%, which is the second largest drop, ever!
Check out the largest difficulty decreases ever:
2011-nov-01: -18.0%
2018-dec-03: -15.1%
2011-oct-16: -13.1%
2012-dec-27: -11.6%
2011-mar-26: -9,5%
2013-jan-26: -8.6%
2011-dec-01: -8.5%
2012-may-25: -9.2%
As you can see, today's drop was the largest since November of 2011.
That means today's drop was the largest in over 7 years!
Why is this happening?
Over the past few years the hashrate and mining difficulty have basically only gone up, even when prices went down.
This had to do with more (and better) mining rigs jumping in.
However, due to the severity of the recent bear market, for the first time in a long time miners are actually turning off their machines and the hashrate is falling: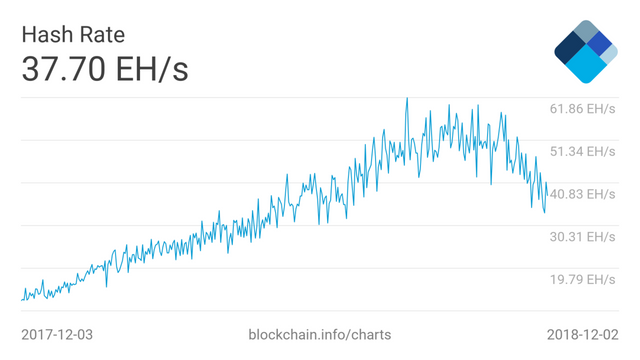 (Source: https://www.ccn.com/bitcoin-mining-difficulty-just-saw-its-second-largest-drop-in-history/)
The network is automatically adjusting and dropping the difficulty significantly in order to keep pace with this decline in miners.
This built in balancing mechanism is why the bitcoin network can continue to operate at almost any price.
Keep this in mind when people say bitcoin is dying...
Those saying that bitcoin is dead because miners are underwater don't fully understand how the process works.
Eventually as the difficulty adjusts and more players exit the space, the cost of mining will also drop, leading to a lower break-even point for miners.
Eventually that will balance out and the network will operate as before, at almost any price.
Stay informed my friends.
Image Source:
https://www.ccn.com/op-ed-cryptocurrencies-like-bitcoin-consume-significantly-less-resources-than-fiat-money/
Follow me: @jrcornel