Did you know that there only 70 days that bitcoin has been unprofitable to buy?
Let me go a bit deeper and give that some context...
Since bitcoin was created, there are only 70 days that the price of bitcoin has been higher than it is right now.
Take a look at the chart: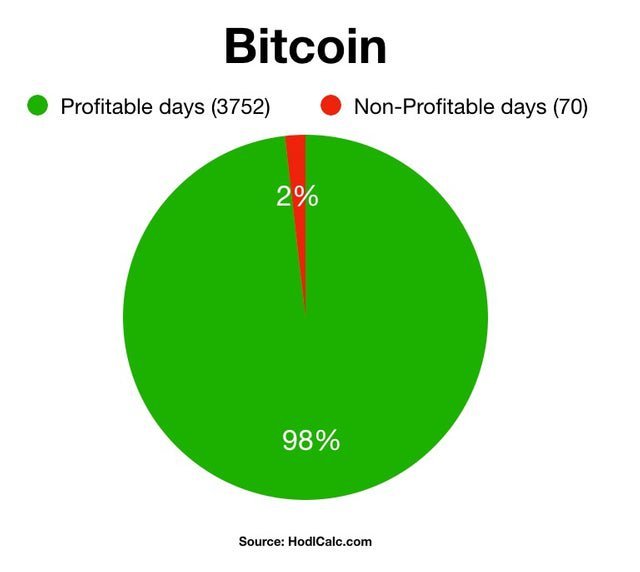 (Source: https://twitter.com/blockandchain/status/1143040812634103808)
That means that since bitcoin was created back in early 2009 only 2% of the time has it ever traded higher than it is right now...
Which means...
Had you bought bitcoin on any of the other 3,752 days you would currently be profitable.
Doesn't mean a whole lot if you purhcased during those 70 days, but it is interesting never the less.
The thing that is most interesting to me is that at some point this chart likely says "unprofitable 0% of the time"...
This happens when bitcoin makes a new high.
Stay informed my friends.
-Doc