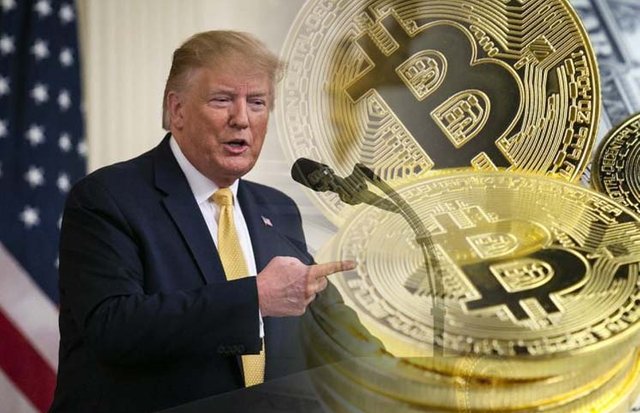 Whether we like it or not, it looks like a war is coming for bitcoin.
Bitcoin has finally been cast into the spotlight and with that has come a doubled edged sword.
On the one hand we have more awareness for bitcoin than ever before, but conversely, we also have more awareness for bitcoin than ever before... by regulators and law makers.
This is likely the beginning of what could become a full blown war against bitcoin.
I hope I am wrong on this, but judging from the comments from the president, the FED Chairman, and also the Treasury Secretary, it sounds like they are ready to do what it takes to protect the dollar.
They are not ready to give up the power that controlling the money supply and having the world's reserve currency as afforded them.
What does that mean for bitcoin?
I wish I knew.
My guess is that the first step will be tightening the regulations surrounding bitcoin.
We are already seeing that, from exchanges, to anyone transacting in bitcoin, to even people building things on bitcoin...
The noose is tightening and overall, they are making it tougher and tougher to be anonymous.
If that doesn't go far enough in their eyes, the next step would be to ban it all together.
We have seen China go this route, and possibly India as well.
If you have some of the largest countries all working together on a ban, it could be very effective.
How likely is a ban though?
In my opinion, a ban is not likely, but also not impossible.
Most likely the next step will be to tighten regulations and possibly put some taxes on different parts in order to make using bitcoin much less appealing for those currently doing so.
I was hoping we would get one more massive moon-shot in bitcoin before we got to this stage, but that isn't looking like we will.
Bitcoin can still easily make new highs in this environment, but I feel overall, the risk to owning bitcoin at current prices has gone up.
Still looking to buy when this current dip starts to round back up, but that buy has slightly less conviction than it would have had a few weeks back.
What do you think about the current investing landscape for bitcoin?
Stay informed my friends.
Image Source:
https://bitcoinexchangeguide.com/president-trump-could-set-off-a-global-currency-war-as-bitcoins-popularity-continues-to-rise/
-Doc