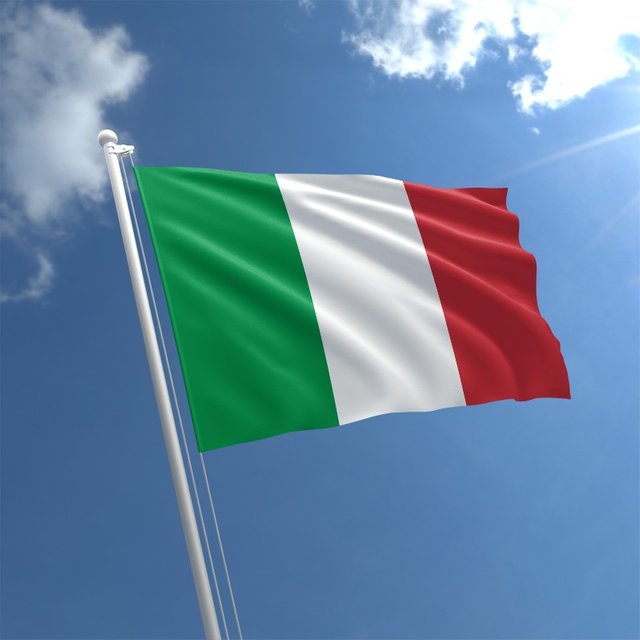 Bitcoin catches a bid after political uncertainty grips Italy and Europe.
It hasn't been pretty for bitcoin investors these past few weeks, but it appears they may finally have caught a much needed break.
As I type, bitcoin is currently trading over $7400, a far cry from $20k but a nice little bounce off of the $7100 number seen just a few hours ago: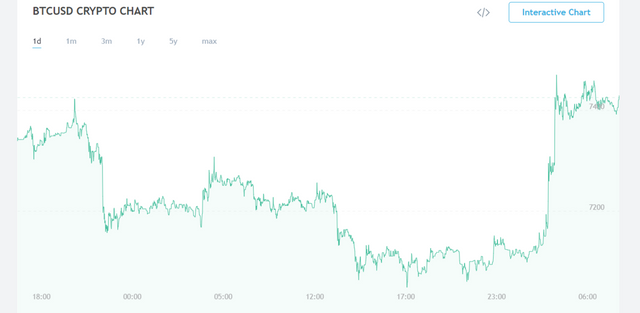 (Source: https://www.tradingview.com/symbols/BTCUSD/)
The spike seemed to coincide with other risky assets selling off, likely related to what is going on in Italy and Europe.
What is going on exactly?
Investors seemed to be worried that another Italian election was imminent. Which may not sound all that bad on the surface, but the big fear is that the results could bring about a big change for the eurozone.
Specifically, the fear is that a win by the populists parties could lead to Italy leaving the eurozone all together, which would have a destabilizing affect on the region and could cause others to follow suit.
Italy is currently the 3rd largest economy in the region.
The fear is that Italy leaving could be the start of a breakup of the entire eurozone.
Italian 2 year yields spiked over 150bps this morning on the turmoil, while the Dow Jones Industrial Average sold off roughly 1.7% in early trading: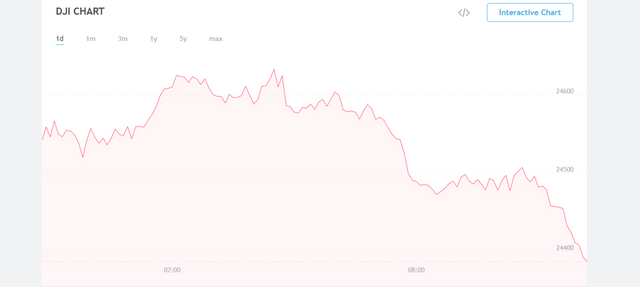 (Source: https://www.tradingview.com/symbols/TVC-DJI/)
Just about all risky assets are selling off this morning in relation to this news.
Gold catches a bid.
Gold seems to have caught a bit of a bid in relation to the uncertainty coming out of Europe.
This is no surprise as gold has long been seen as a safe haven asset in times of uncertainty.
Interestingly, gold is not rallying nearly as much as bitcoin, up about .4% currently compared to bitcoin's 5% gains.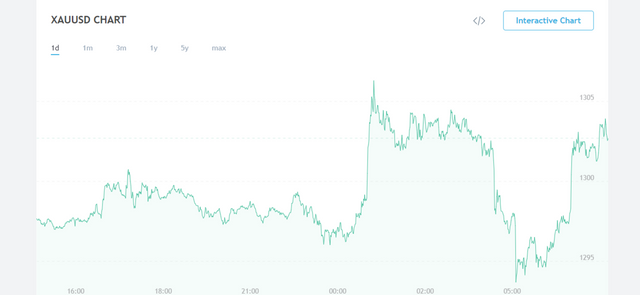 (Source: https://www.tradingview.com/symbols/XAUUSD/)
Though, bitcoin is likely seeing an exaggerated move up on the news due to it's oversold conditions. Basically, it was ripe for a pop, just looking for an excuse to do so.
Bitcoin again seen as an uncorrelated asset.
This is good news that bitcoin is spiking today when the majority of risky assets are selling off.
Gold is spiking as well, but not to the extent that bitcoin is.
It's important that bitcoin is spiking when others are not in order to cement it's position as an uncorrelated asset in the minds of investors.
Being an uncorrelated asset is what is going to cause it to get added to macro fund manager's portfolios, globally.
At an inclusion of just 1%-10% of a portfolio is enough to cause bitcoin to go significantly higher over the coming years.
Finally a bit of good news for bitcoin and cryptocurrency.
Stay informed my friends.
Image Source:
https://www.theflagshop.co.uk/italy-flag-nylon.html
Follow me: @jrcornel