2 year bull market starts now...
If history repeats we could be looking at roughly 600% returns from here within the next couple years
Will history repeat exactly?
Nope...
But it may rhyme.
If history is any indication we should expect roughly 600% gains from here over the next couple years.
Check it out: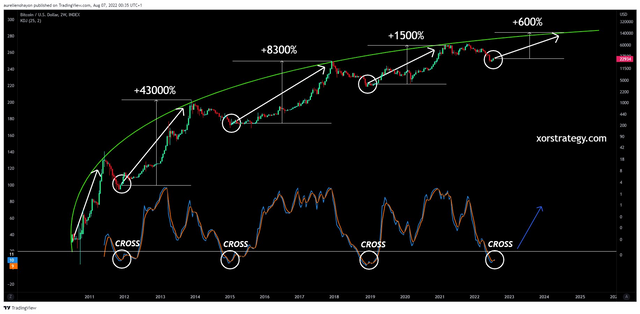 (source: https://twitter.com/AurelienOhayon/status/1556061372240334853/photo/1)
The price going north of $120k by 2025 seems very doable to me...
What about you?