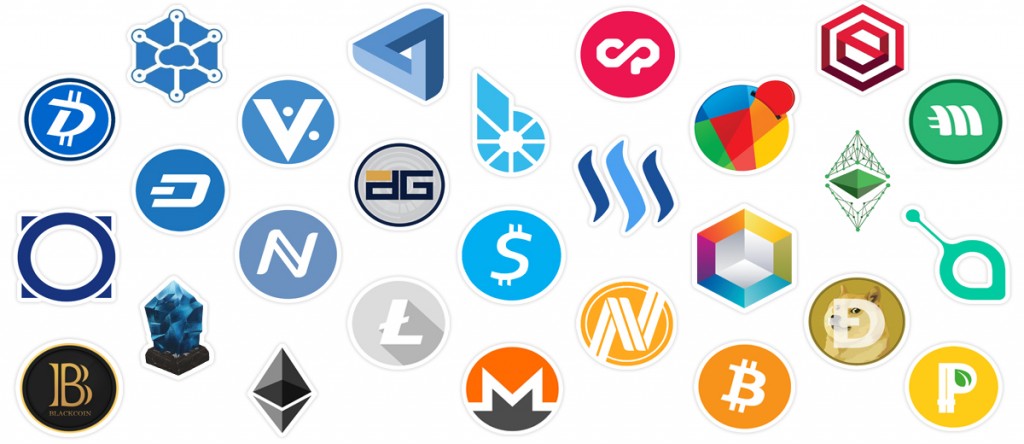 I've been asked quite a bit about cryptocurrencies recently and at first glance it can be pretty daunting. Bitcoin, Ethereum, Litecoin, or other altcoins can be some extremely profitable investments, but when it comes to actually purchasing them it gets hazy. Some cryptocurrencies have different purposes, and there are numerous reasons to why you would want to invest in them. Here are a few that I personally like:
Bitcoin - The father of all cryptos.
Ethereum - An innovative software company with a little more structure than Bitcoin, some think it will pass the father crypto.
Ethereum Website
Monero - A completely anonymous currency. This is currently the "currency of the dark web" because it is untraceable.
Monero Website
Siacoin - A redesign of Cloud Storage using a decentralized network. "Storing 1TB on Sia costs about $2 per month, compared with $23 on Amazon S3."
Siacoin Website
Golem - Similar to sia, but focused on selling idle computing power.
Golem Website
Steem - Obvious, but re-engineering social networking.
Steem Website
So without further ado this is my simple guide to purchasing in cryptocurrencies.
Step 1: Sign up for Coinbase
Sign up here:
Coinbase
Once you sign up you can buy Bitcoin with your bank account or with a credit card (there is a fee if you buy with your credit card).
Step 2: Buy Bitcoin with Coinbase
This is pretty self explanatory, but in order to buy other altcoins you should buy some bitcoin first. Now if you want to buy only Bitcoin, Ethereum, or Litecoin you can stop here.
Step 3: Sign up for Poloniex
Poloniex
Sign up here in order to buy cryptocurrencies. I would advise setting up 2-factor authentication as security is a top priority in cryptos.
Step 4: Get your Poloniex Bitcoin address
Once you have made an account click:
Balances ->Deposits & Withdrawals
Scroll down to BTC or Bitcoin and press "Deposit"
Click "Show me Deposit Address"
Copy this address
My Bitcoin address looks like this:
1J1LQkieBviWs8V8eZr9MJ4MtJrk5Ts9wL
Step 5: Send Bitcoin to Poloniex
Go back to Coinbase. Click "Send". Select the dollar amount you want to send, and paste your Poloniex Bitcoin address. This will take about 10-15 minutes for it to get to your Poloniex account.
Step 6: Buy Altcoins
Now that you have Bitcoins in your Poloniex account you are ready to buy your altcoins. Poloniex is like a stock exchange, select the currency you want to buy, and set a buy order.
Go to "Exchange"
Select the currency you want to buy. For instance if you want to buy SiaCoin select "SC"
Go to "Buy SC", and in the "Total" box put the amount of Bitcoin you want to use
Then press buy!
CONGRATULATIONS!! You have officially bought your first CryptoCurrency!
*Side note, coinbase hasn't been the best with security so transferring your funds out of coinbase or Poloniex into your own wallet is safest. So they aren't sitting in these companies cold storage.