Total returns over the last 10 years...
Do you see a trend where you should be putting your money?
Guess what or who returned the most value of the last decade...
Do you have a guess?
I sure do...
Bitcoin!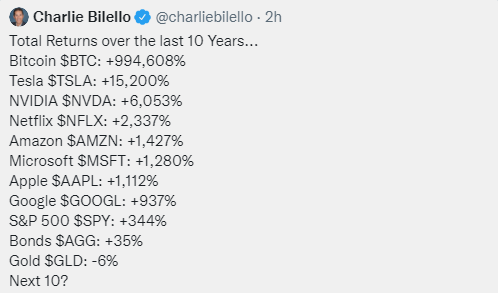 (Source: https://twitter.com/charliebilello/status/1439583504556335105)
And it hasn't even been close, as you can see.
If you put your money in gold for the last decade, you've lost 6% of your money, not to mention the loss of purchasing power in a time when the money supply has increased significantly.
Yep, don't own the shiny metal, it's hazardous to your financial health.