This is pretty cool
The last two times bitcoin had 40% price gains or more in a single day, bitcoin was trading for significantly less.
In fact, it was trading for $.40 and $5.65 the last two times.
That tells you just how big of a move that was the other day: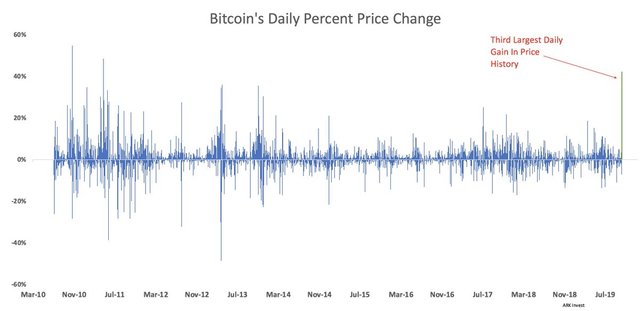 (Source: https://twitter.com/yassineARK/status/1187916570766561280)
It was the 3rd largest move in bitcoin's history, ever.
And a much larger increase in market cap than ever before.