We used to see these type of signs on the back of cars all the time...
Except they were on the back of Lambos...
Now look where we see them: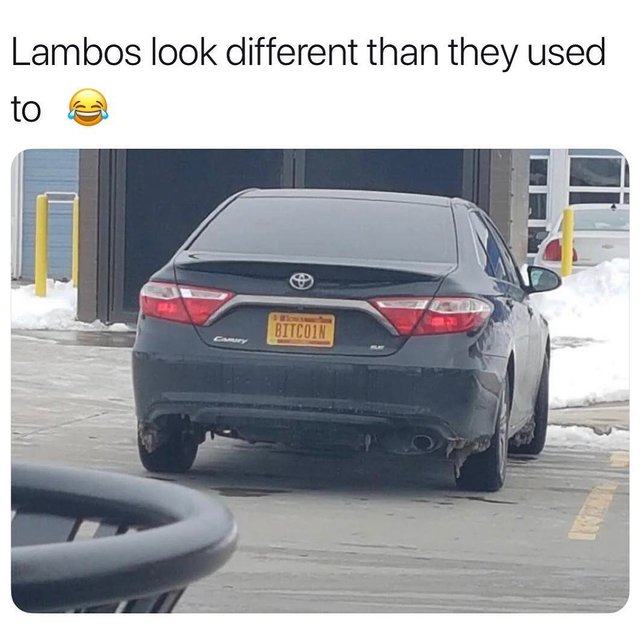 (Source: https://twitter.com/direct_crypto/status/1102831041138606080)
Either Lambos are different now or people can't buy anything expensive anymore due to the crypto winter!
I am going with the latter.
Pretty funny though.
Hopefully if we buy enough now, this next bullish phase will buy us those lambos we are dreaming of!