BTC double bottom on the 4 HR chart...
Bitcoin looks like the short term pullback may be ending...
Looking at a 4 hour chart and it looks like the recent pullback may be about over.
We have a potential double bottom showing up...
Check it out: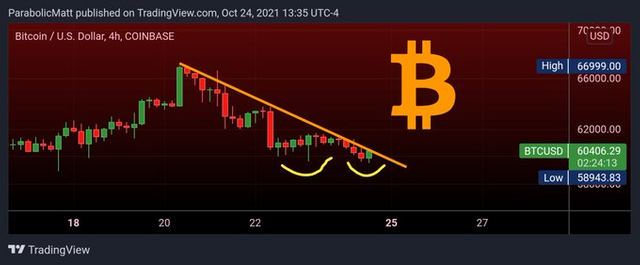 (Source: https://twitter.com/Parabolic_Matt/status/1452328362261762065/photo/1)
Breaking through that downtrend line would help confirm the double bottom being in.
A break back above about $61k would be the official confirmation.