Bitcoin may be topping or just resting until the next surge...
Looking at the chart it looks a bit toppy to me...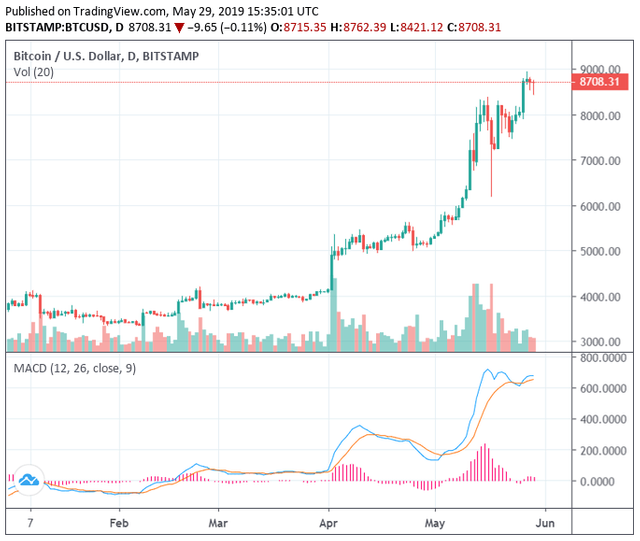 (Source: https://www.ccn.com/wall-street-bitcoin-fomo)
However, the lack of a major pullback tells me that we may want to go higher still first.
I mean we have looked overbought for weeks now, yet we keep going higher.
What gives?
The demand has been so great that prices can't even pullback meaningfully.
I think we touch $10k, then we dip.
Looking for a move back to the $7k or $6k area after we test $10k.
I will be a buyer there.