A massive move is coming for BTC...
We've seen this setup before...
Each of the past bull markets when bitcoin broke this same setup on the RSI, the price went on to rally something like 9x from the breakout.
A similar move would take the price to $360k.
I'm not expecting that big of a move, but I am expecting a very big move and history to somewhat repeat: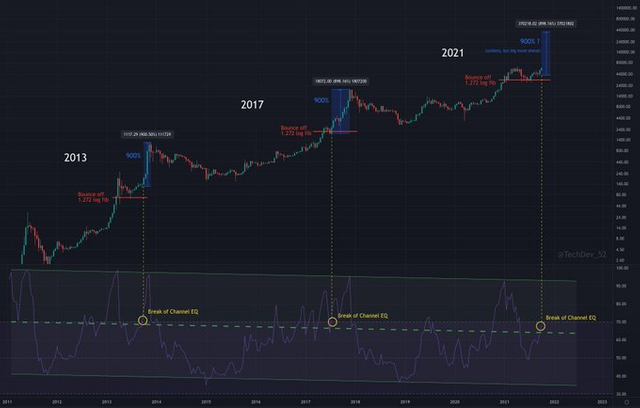 (Source: https://twitter.com/TechDev_52/status/1449367361983860738/photo/1)
History doesn't repeat exactly, but it often rhymes.