Bitfinex: DO NOT DEPOSIT ANY FUNDS!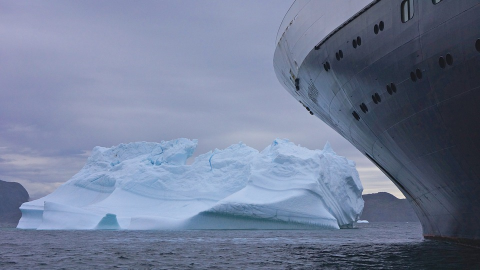 If Bitfinex is insolvent, how are they taking deposits? And how can they allow withdrawals of new deposits?
Bitfinex appears to be insolvent
Bitfinex has imposed a haircut on all of their depositors. This includes both those whose deposits were held in segregated accounts and those whose deposits were not held in segregated accounts.
For those whose deposits were not held in segregated accounts, there is no question that the deposits constituted general obligations, payable on demand, on the part of Bitfinex. To justify making anything less than a full payment on a general obligation that is payable on demand, a company would have to be insolvent or illiquid.
By definition, if you don't have sufficient assets to make the payments you are obligated to make, you are insolvent. There's no reason to think Bitfinex has assets that are not liquid. They imposed a haircut because they don't have assets to cover the funds their depositors have every right to demand from them. They are insolvent.
The haircut did not make them any less insolvent
While a court could modify their obligations, there's no evidence any court has done so. In fact, we know that no court has done so because the creditors would have the right to notice and even to appear in such a hearing.
Deciding to pay someone less than you owe them does not in any way change what you owe them. So imposing the haircut did not reduce Bitfinex's obligations. So it seems that Bitfinex is now insolvent.
What happens when you deposit?
When you deposit funds at Bitfinex, they have your funds. You have a promise that they will repay you the funds you deposited. But you're just another creditor on their list of creditors. You get funds if they have them and not if they don't. Your deposit is another general obligation of Bitfinex, a company that is insolvent.
It's almost certain that there will be legal action over Bitfinex's decision. If there are a series of small suits, there's no reason to think that courts won't award those who sue the funds they ask for, perhaps with additional punitive damages. This will deepen Bitfinex's insolvency.
There's a good chance that at some point this legal action will result in Bitfinex freezing withdrawals, either because they are ordered to do so or because they will realize that they cannot keep operating while insolvent. You may get none of your funds back because you choose to entrust them to an insolvent company and there are too many claims senior to yours.
What happens when you try to withdraw?
If Bitfinex is insolvent, they cannot make 100% payments to one creditor. That would be a fraudulent transfer, preferring one creditor over another. As I understand it, both taking deposits and processing full withdrawals for funds made in those deposits is fraud.
You really do not want to be the beneficiary of a fraudulent transfer, especially where there's sufficient public information to know that the transfer is fraudulent. Punch "claw back" into your favorite search engine.
Do not deposit funds at Bitfinex
Until Bitfinex can explain why they are not insolvent or concedes that they are and provides a complete explanation of why those who deposit funds with them can expect to get them all back and why withdrawals of those funds are not fraudulent transfers from an insolvent company preferring one creditor over another, it would be reckless to deposit any funds at Bitfinex.
Disclaimer
I am not a lawyer. I am drawing conclusions entirely based on publicly-available information and am disclosing my reasoning. If any of my information or reasoning is incorrect, please notify me. I will make corrections or include alternate views as appropriate.
---