I think so.
After that pump of almost 20% in an hour we had a small dump, and now we are walking sideways again already make a 4 day.
I think there's already a new monster pumpzinho, at least 10%, to confirm the change in the mood trend of the market, from bearish to bulish. This is what I think - pure futurology.
If the question were: what do you expect? I'd rather it took longer for this to happen, because I'm not yet exposed how I wish I were.
And you? What do you think and what would you like?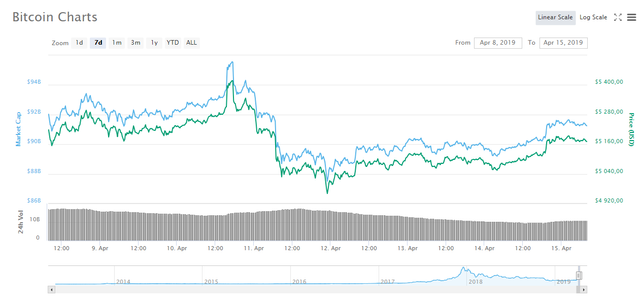 (above: BTC 7 day chart).