Next big deal: VeChain develops dApp with DB Schenke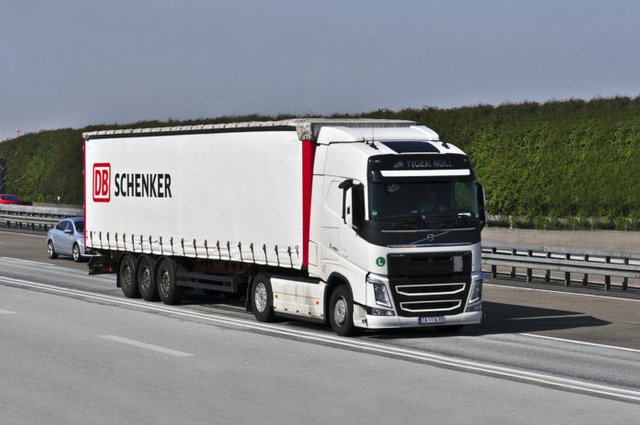 VeChain is one of the projects that has developed a blockchain solution that is already widely used in the industry. This requirement is missing in many digital assets of the crypto market. In the long term, only those who have a clear benefit will prevail.
The VeChain Foundation announced yesterday that it will work with DB Schenker, one of the world's leading logistics providers. This partnership will be groundbreaking for other industry projects where blockchain technology can be deployed.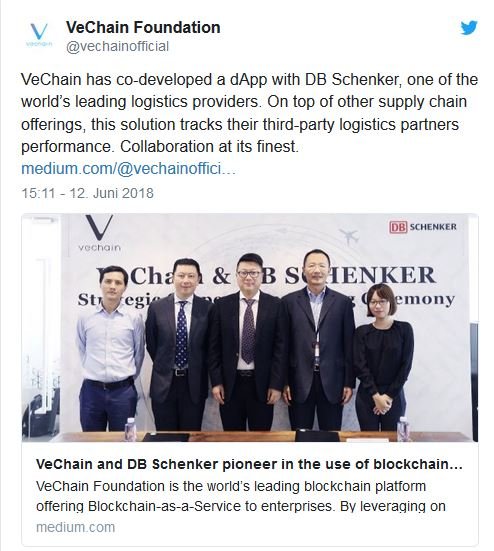 VeChain technology can be used in many different areas. These include supply chain management, asset management and brand protection. In the logistics industry, VeChain has already been able to co-operate with large wine suppliers.
The approach of the VeChain Foundation in cooperation with DB Schenker is to involve all commodity dealers and global experts in the ecosystem of their platform in order to measure as many business processes as possible through the block chain. The project aims to eliminate the complexity of measuring the quality of service and quality of service for a complete and seamless logistics solution for the complete business operations in China for trade and industry.
The VeChain Thor Blockchain is used to manage suppliers. VeChainThor is to collect complex data for DB Schenker in order to be able to measure and statistically record supplier service. This first "pioneer project" in this area could evolve into a large platform that is shared and developed by a wide range of other logistics companies.
VeChain can thus gain another strong partner in order to evaluate the opportunities and potential of the blockchain for the optimization of business processes and possibly to apply them on a larger scale.
image by shutterstock
source: https://thebitcoinnews.com/next-big-deal-vechain-develops-dapp-with-db-schenker/