Bitcoin is trading at $9110, after closing yesterday at $9120. It has created a doji candle at the time of writing this article which indicates no one (buyers or sellers) in control right now.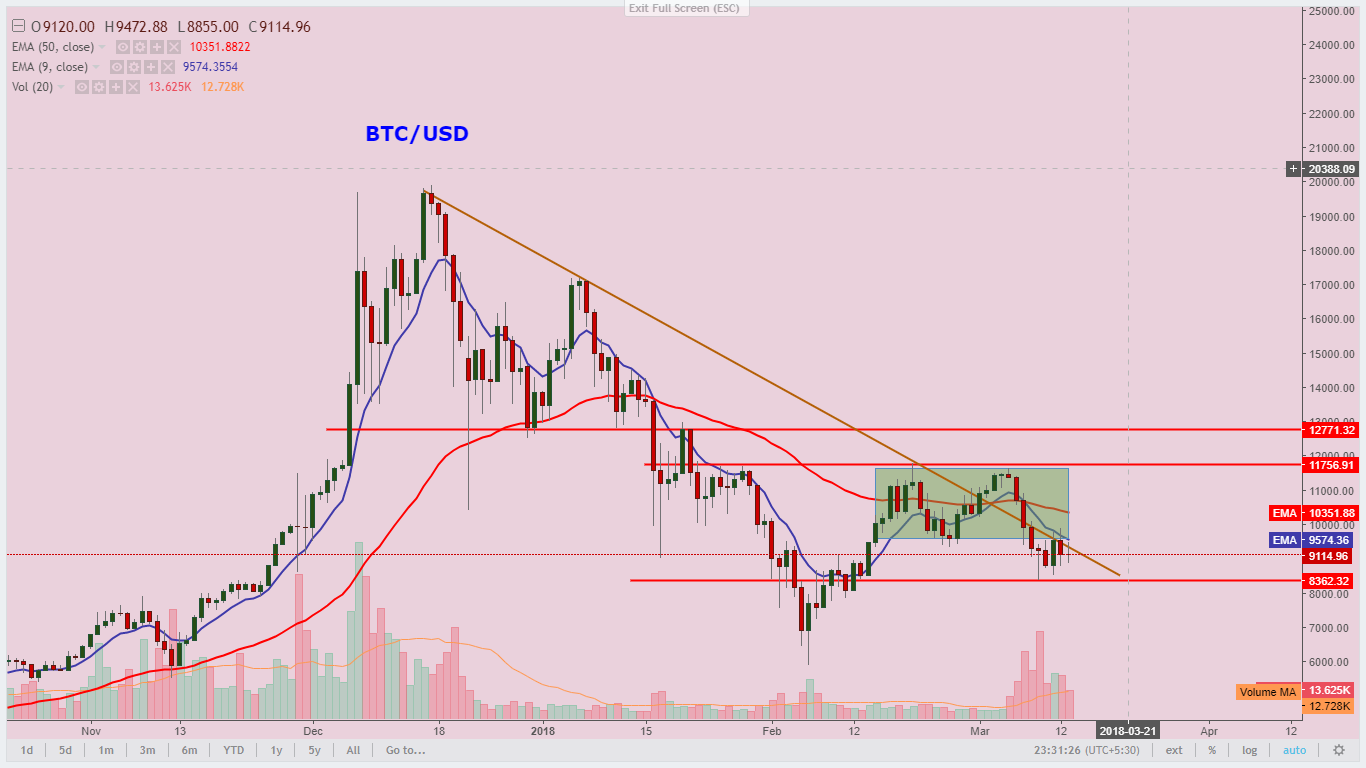 A Falling trendline is creating hurdles for any attempt on upward direction.
By looking at above chart, one can easily notice a triangle like formation, in which Bitcoin is losing its strength as red candles are appearing on the daily chart for last many days and it may seem that Bitcoin is going to break triangle formation on the downside.
Momentum is also down as both moving averages are still moving negatively. But one encouraging sign for investors or buyers is appearing on volume side which is decreasing with a fallen price which suggests either buyer are missing or sellers are exhausting.
All in all, this script is trading weakly in on trade zone, breakout on either side of the triangle will open up next trading decision.
---
If you like my analysis then do not forget to upvote, follow, comment@jimmyrai28
if not then criticize, this also will be highly appreciated.
You can also drop a comment in 'reply' if you want me to analyze any script of your choice.
Now you can also find me on discord channel: https://discord.gg/VvHmhvH
One can also resteem and get a free upvote on their post by just replacing http:\ with re in their post link.