I have written in other articles about these online bitcoin investment platforms, which are mostly scams although although i still think they have massive, game changing potential for the investment sector.
One of the most popular ones is chain group, it has millions invested.
What made me think of writing this article, was the way the different investment groups work, take a look at the screen shot below: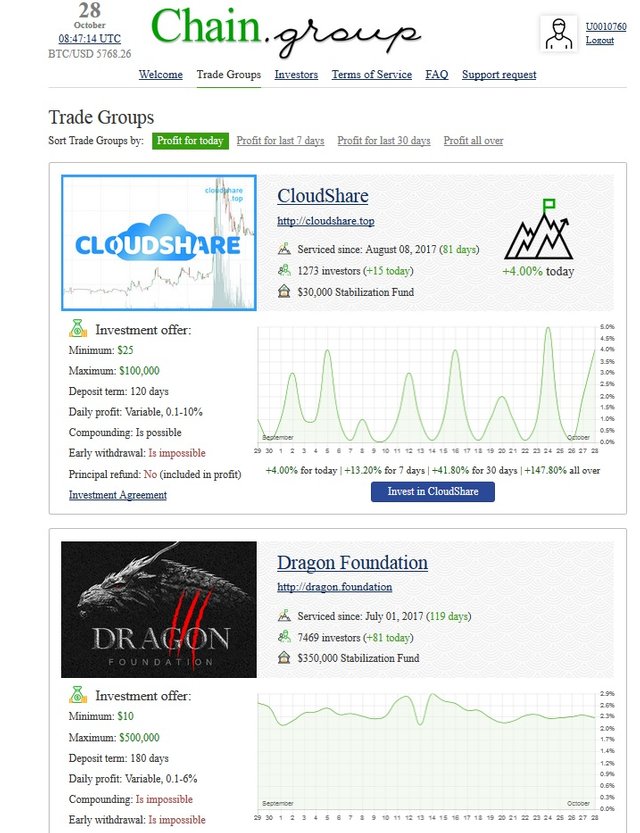 The one that made me think of this idea, was crypto news center, Its a bitcoin related news blog.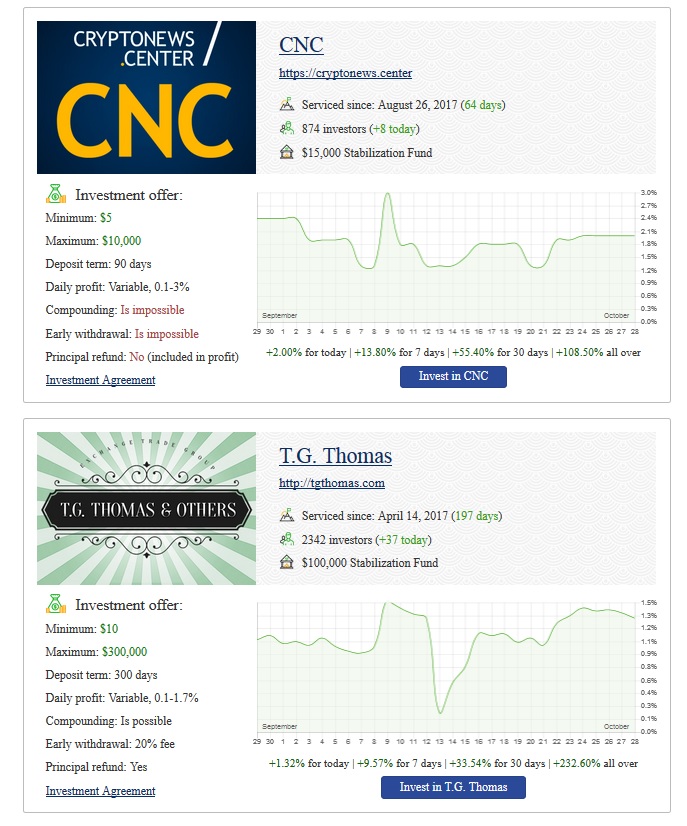 My idea is simple, just $10,000 could be used to create a really nice looking bitcoin related website, and affiliate program.
Users can send visitors to the website, and earn a percentage of advertising revenue.
The investors will get paid a percentage of advertising revenue.
As i mentioned in my previous post, these investment platforms simply need to invest the money.
Chain group has already nearly created my idea, they just need to earn the advertising revenue, add the affiliate program and split the money with everyone.
Chain group could then even offer ICOs and all kinds of investment platforms with real world or digital products, then it's not just a ponzi scheme.
What do you guys think?