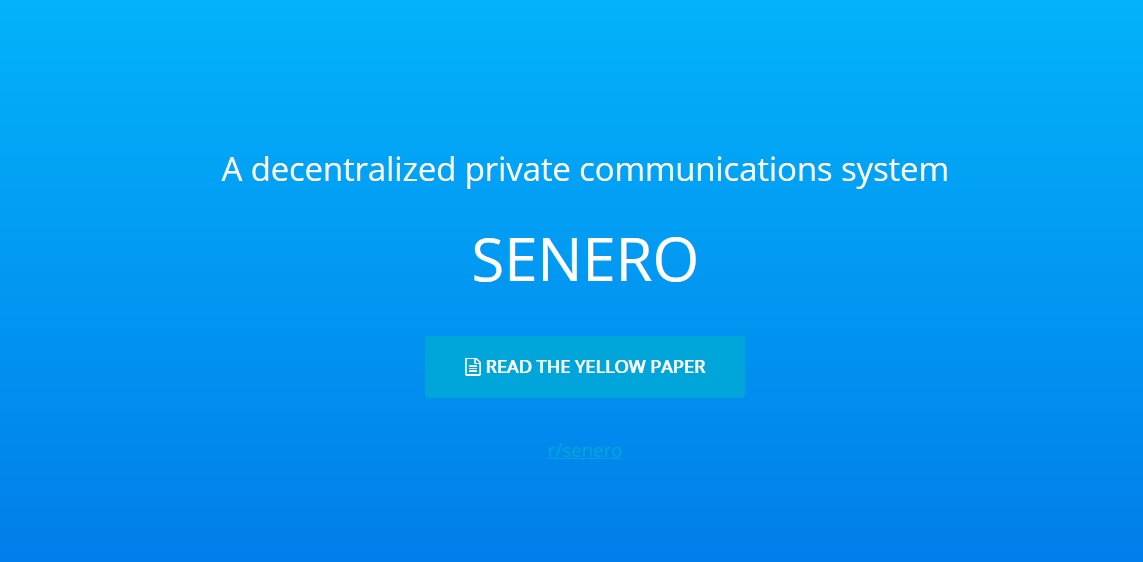 Senero is a new decentralized encrypted messaging system that is currently in development, and will be running an ICO in early January.
I would like to invite everyone here on Steem to check out the Senero Telegram group.
You can receive free tokens by being in the Telegram group, along with the latest information and updates on Senero.
If your game.. you can also bet your free Senero tokens on the future price of bitcoin using the bitcoin future value bot, all inside the telegram group.
Hope to see you there, keep an eye out for future information on Senero, the worlds first decentralized messaging system.