Here is a little project i have been working on for the last few months..
how to earn bitcoin online.com
It's a big list of bitcoin based affiliate programs, where you can earn bitcoin by referring people to different websites, products and services.
Affiliate marketing is a multi billion dollar industry, and i have been doing affiliate marketing for around 15 years. I love the passive income, and it's possible to earn much more than you could working a normal job.
My list of bitcoin affiliate programs and other ways to earn bitcoin includes:
Bitcoin affiliate programs
Bitcoin advertising networks
Bitcoin mining
Bitcoin gambling
Bitcoin lending and investing
Free bitcoin faucets
Social media sites like steemit
Play games and earn bitcoin
I am testing all the different systems, along with writing tutorials on how to promote these programs, how to generate traffic, and how to get free bitcoin.
Check out the site below, and be sure to follow me if you want to learn how to earn bitcoin online: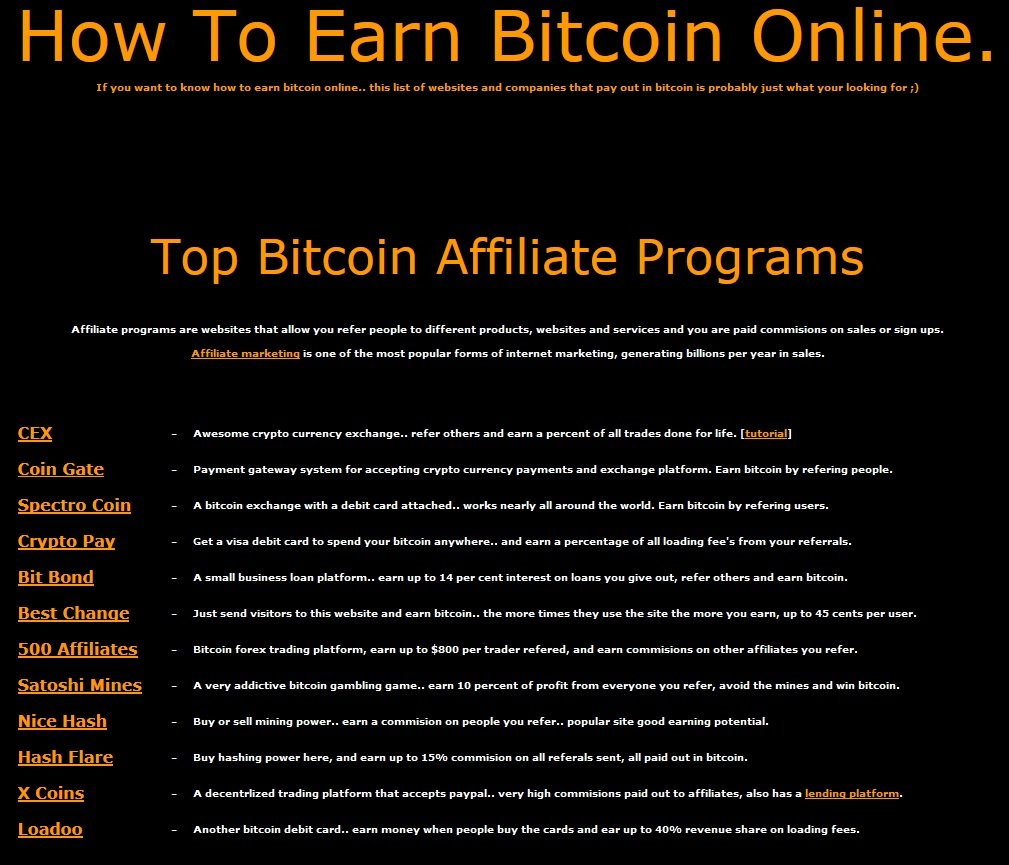 Visit - howtoearnbitcoinonline.com