Unusual Days Coming For The Global Monetary System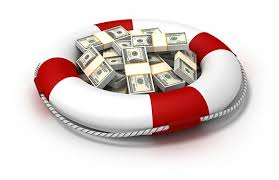 This week has a lot of monetary news globally. Silver is jumping. As the U.S. Dollar climbs so is silver. Usually this does not happen. A stronger dollar usually means weaker gold and silver prices. Recently a large whale is buying long silver contracts catching the market by surprise. What does this whale know that we do not know? I do not know myself.
The U.S. Congress is addressing the issue of Bitcoin and crypto currency like the proposed Libre coin of Facebook. Trump tweeted that Bitcoin is speculative , risky, not money and made out of thin air. Well not all of his statements are true. Mnuchin will address congress and discuss crypto currency policies. Are governments beginning to panic?
The global monetary system is only existing as long as people have confidence in the Fiat currency. World wide, people are quickly loosing confidence in their money. Money is being hyper printed and inflated to no end in sight. It is only a matter of time before money becomes worthless.
What are our choices to use for store of value and money? Well we have, gold, silver and now crypto currency utilizing the blockchain. No one is looking to Central Banks Fiat currency as a solution. The next 24 months will be very interesting. I see great monetary turmoil globally. Brexit is a mess. The Euro can not last much longer. Debt and GDP is way out of wack. Find a life raft and hang on to it. The waves coming will be rough.
image from: investmentnews.com