IMF Foresees the end of Banking and Triumph of Crypto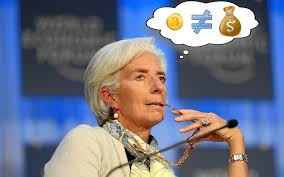 The International Monetary Fund was invited to a Bank of England conference a few days ago and said the following. "Virtual currencies are in a different category, because they provide their own unit of account and payment systems. These systems allow for peer-to-peer transactions without central clearinghouses, without central banks.
For instance, think of countries with weak institutions and unstable national currencies. Instead of adopting the currency of another country—such as the U.S. dollar—some of these economies might see a growing use of virtual currencies. Call it dollarization 2.0. Why might citizens hold virtual currencies rather than physical dollars, euros, or sterling? Because it may one day be easier and safer than obtaining paper bills, especially in remote regions. And because virtual currencies could actually become more stable.
So in many ways, virtual currencies might just give existing currencies and monetary policy a run for their money."
Yes, the IMF sees the hand writing on the wall. The global Fiat currency has run it's course. It is not efficient and is full of over leverage and fraud. Fiat currency is rotting from the head downward, much like a dead fish.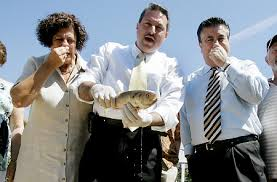 The world is at a point where we have out grown our current monetary system. The Fiat money system only benefits the 0.01% of the wealthiest people. The remaining 99.9% of humanity is ready and willing to move on. We are moving towards crypto currencies and the blockchain. The blockchain represents fair and honest asset valuation. Crypto currencies are safe, fast, honest and available to all. This new monetary system, will help to alleviate the gross gap between the few rich and the great number of poor.
How can we help this sea change and quicken true prosperity for all of us? The answer is, by learning about crypto currencies and using them. The more we support this FinTech and help others to understand it, the quicker we will all benefit.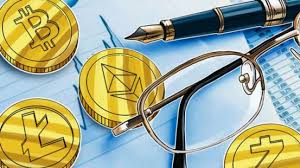 images from coinjournal.net
reference article https://fee.org/articles/imf-head-predicts-the-end-of-banking-and-the-triumph-of-cryptocurrency/