How To Trade Bitcoin and Be Profitable In The End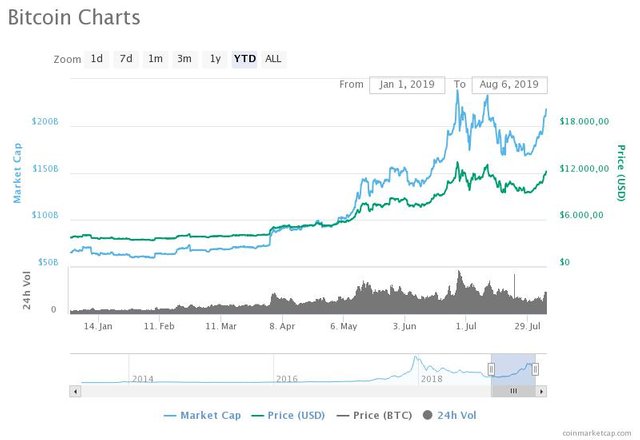 Almost a decade now, since 2009, Bitcoin has been part of the web and has been growing ever since. In the early days right after launch, the community of Bitcoin was mainly populated by controversial types like libertarians or internet anarchists who liked the freedom property of the coin. The internet has no leader and this should also count for a digital form of online money. Another popular property of bitcoin is that it's a digital asset and therefore one could trade with it.
Total cryptocurrency market since 2013
Back in 2013, the value of bitcoin blasted through the 1000$ barrier for the first time. This was the start of cryptocurrency being introduced to a bigger audience. The 1000$ border was a very important psychological barrier. By breaking this barrier and gaining popularity also new coins were being introduced to the market. Since then the total market cap of the total cryptocurrency market has been grown from about 7 billion at the end of 2013 till 317 billion nowadays.
For more useful info on how to trade Bitcoin, read this article: How To Be a Profitable Bitcoin Trader