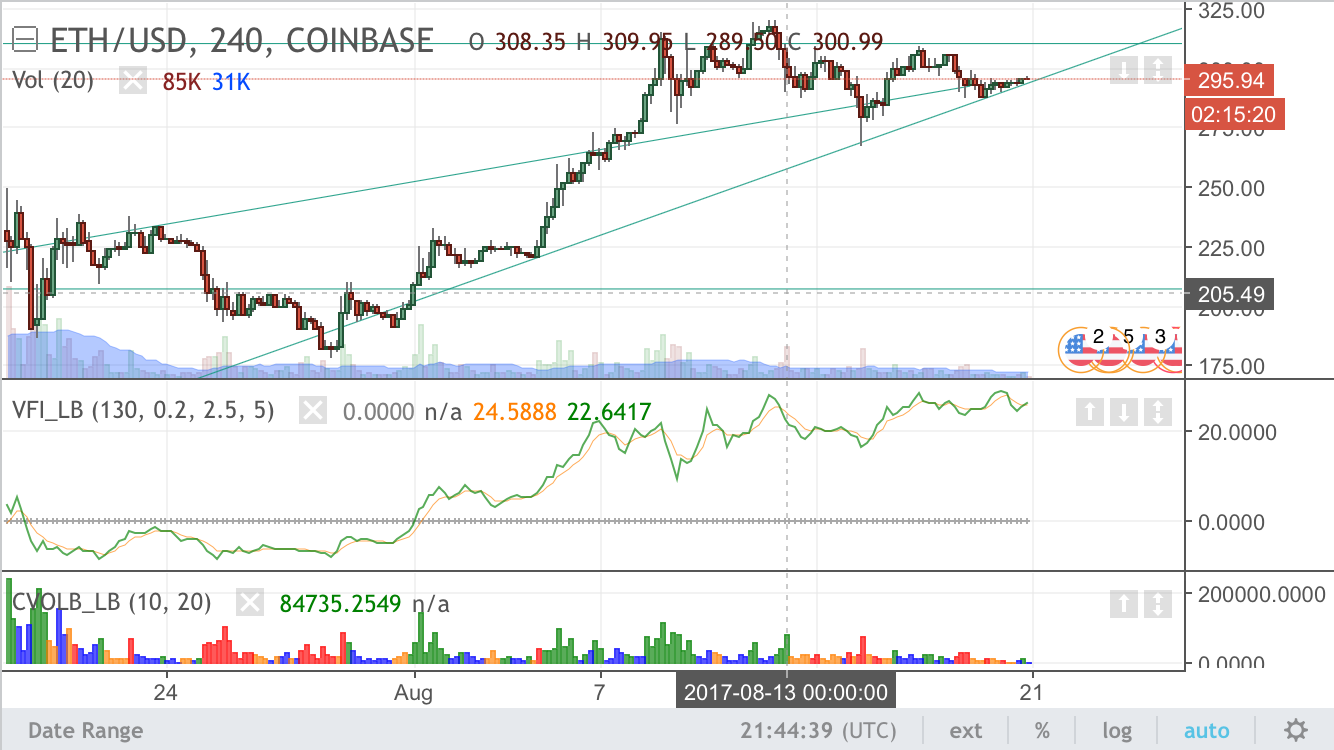 Is Ethereum ETH Poised for A Breakout? Current Price $295.94
Bitcoin has been on a tear recently, reaching a new all time high of over $4400. But as Bitcoin cools down from such a massive rise, will other cryptos start to catch up?
Ethereum has been holding strong above support levels, even with decreasing volume as people moved their money over to chase the Bitcoin rally.
ETH/USD is currently forming a very tight triangle formation on the 4hr chart, and looks ready to breakout within the next few days.  As Bitcoin cools down, I believe money and volume will flow back into the smaller coins such as ETH. 
The ETH volume is quiet right now, but I'm expecting a rally off support in the coming days...
What are your thoughts?
Happy Trading,
Jason