Sirin BlockChain Smartphone (Sirin Finney)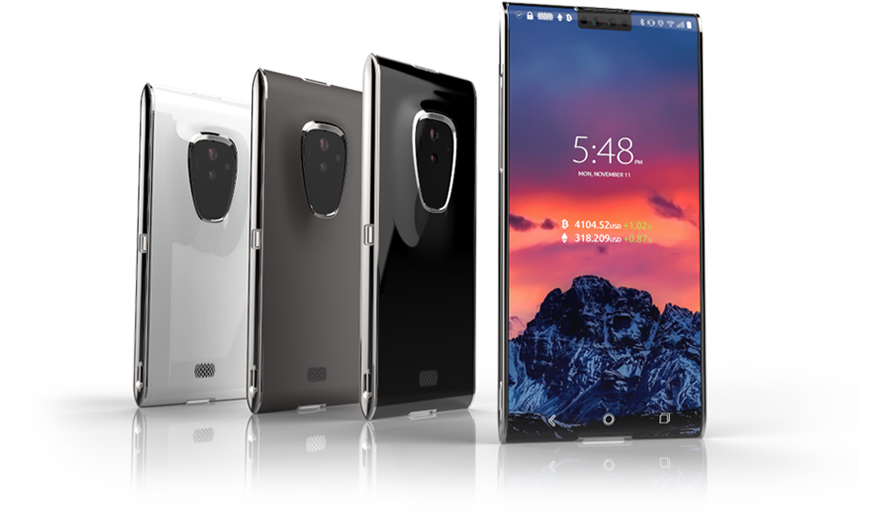 What makes this Phone Special for Crypto-community
According to recent news and some announcements made by Sirin Labs the phone will form an
independent blockchain network powered by IOTA's Tangle technology
. But the crypto-network of the Sirin Phone will operate without centralized backbones or mining centers filling up the transaction process and using only SRN token as its default currency.
Specifications and Features of the Device:
1.Operating System Shield OS :
Sirin Labs has designed and developed its own operating system to support blockchain applications such as crypto wallets and secure exchange.
Secure P2P resource sharing
Built-in "cold storage" crypto wallet
Distributed Ledger Consensus
2.Packs Some serious security features:
The Phone has Large amount security featurs like behavioral based intrusion prevention system and physical security switch which is seen in previous version [Sirin Phone Solarin] and blockchain-based tamper proof feature means it takes a lot more to hack it
Behavioral based Intrusion Prevention System (IPS)
Blockchain based, full tampering proof
Physical security switch (for wallet protection)
Secured communications (VoIP, text, email)
Three-Factor authentication: Biometric, Lock Pattern, Behavioral
3.General Hardware Details:
5.2-inch QHD Display
256GB of internal memory storage
8GB RAM
Wi-Fi 802.11ac
BT 5.0
16MP Main Camera
12MP Wide-Angle Selfie Camera
Processor: not yet declared but it might have latest Flagship Processor this time but last time they adjusted with an outdated and overheating Snapdragon-810 during 2016.
How to Buy this SmartPhone:
only
SRN token
holders are able to buy this device.
Target Price by company: