That's like asking why mine gold. Simple. Because it MAKES you MONEY. 
But unlike with gold, you don't need picks and shovels or mining pans to do it. Or to move somewhere where there's gold. You can mine BITCOIN at home or ONLINE.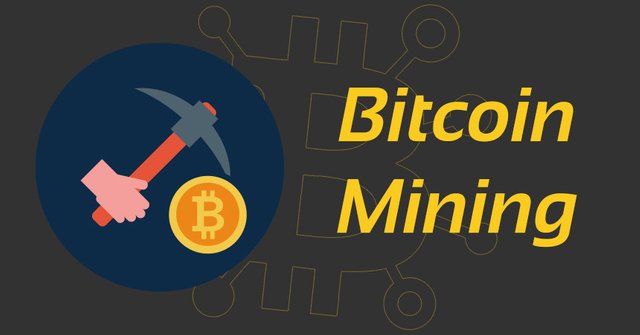 Here are TWO WAYS to do it. 
ONE, you can buy a mining rig. The best one for bitcoin costs about $6000 on ebay or $5k directly from China. It's rated at 14TH(terrahashes) and it'll produce about 1 BITCOIN per YEAR, running 24 hours a day.
And since Bitcoin is now about $16k, you can profit around $10k by buying one and running it at your home. Of course it's a bit noisy, runs 24/7 and uses 1400 watts, which is about 1000kWh per month.
That's still a GREAT DEAL, especially considering that a year from now, bitcoin could be $160,000. Not bad on a $6k investment in 1year, huh?
The SECOND way to profit from it, and make REAL money, is to RENT MINING capacity. I.e. someone with a mining rig will rent it to you FOR A FEE. Below is one company that does that, and their fee is $220 per TH.
Now the mining rig I mentioned above is rated 14TH/s, so if you bought 14TH from this company, it'd cost you $3080/year, and you'd have an equivalent to having the actual $6k mining rig. MINUS having the headaches of maintaining it, providing internet connection to it, dealing with the heat and noise and electricity costs.
And like I said, 14TH will produce about 1 BITCOIN per year, so your $3k investment could produce $16,000 to $160,000 profit in a year!!! How much would a bank pay you in interest for $3000? Not very much, huh?
Now this is NOT an investment advice, just an FYI. I'd post it here even if I didn't have an affiliate link that pays me 10% of new people signing in. And it's anonymous, they just want you email. You can pay with BITCOIN or with credit cards, but with credit cards they require verification.
Here's how to register:
1.Go to: https://hashflare.io/r/CD873C62
Setup an account it only takes a few minutes.
2. After your account is set up click "Buy Hashrate" on the left hand side of the page.
3. From there choose "SHA-256" for bitcoin mining.
4. Use the sidebar to choose how much hashpower you want to buy and click proceed.
5. On the next page click select payment method and you can pay with BTC or with a credit card(there is no fee for using a card)
6. Agree to terms and click confirm
7. On the next page enter your payment info if you are paying by credit card. And complete the payment.
8. For first purchase with a credit card you will have to go into your credit card purchase history from you bank website and get the 4 digit code on the transaction and enter that code in hashflare so they can verify the card you are using is indeed yours and is not stolen. 
9. You are all set. Your payout will be in bitcoin once per day. 
*************************
BTW, don't take my word for it. Here's a bitcoin mining calculator that shows you a BTC profit from 1TH. It's about 0.05769BTC per year, which is about 0.8 BTC/year from 14TH, AFTER the maintenance fees are deducted. Multiply that by today's price of bitcoin, or by $160k which LIKELY is what 1 BTC will be worth a year from now.
https://www.coinwarz.com/calculators/bitcoin-mining-calculator/?h=1000&p=0&pc=&pf=15&d=1590896927258.08000000&r=12.50000000&er=14000&hc=150
Looks to me as a potentially LIFE-CHANGING op portunity. I kept telling you guys that having bitcoin is like gold mining 150 years ago. Now that bitcoin skyrocketed from $800 in January 2017 to $16,000 today, it's a full blown GOLD RUSH!
At Hashflare you also can mine ETHEREUM and LITECOIN, but I DON'T recommend that, since mining bitcoin is now MORE profitable. Almost twice as much. But if you want Ether or LTC then you should mine bitcoin and then BUY those altcoins with the BTC you mined. Here's the registration link again:
https://hashflare.io/r/CD873C62
BTW, there are other companies that rent out mining rig capacity, but since bitcoin mining is SO PROFITABLE now, some of them ran out of capacity and have no bitcoin mining contracts to sell for any amount of money. It's like mining gold in 1800's; the EARLY miner gets the GOLD!
Oh and Hashflare was in business for several years now, so it is a LOT SAFER to deal with them than with some new mining companies that were in business only for a few months. And you don't have to buy 14 TH (terrahashes) of mining power, you can just buy 1TH or even less.
*************************
And I've been getting ACTUAL payouts at Hashflare of about 0.002BTC/day per 14TH contract. That's $28 before you deduct about 15% maintenance fee, with BTC price at $14,000. And if BTC goes back to $20,000 sometime this year, then ADD $12 a day to that. I.e. if 90 days from now Bitcoin goes to $20k, my mining earnings will increase to about $1000 per month, which is $3000 for the first three months.
And if Bitcoin goes to $30k this year, then your MONTHLY earnings from a 14TH contract should be about $1491. And that's applicable all the way back to the first day of your mining contract, since they pay out in bitcoin, not in dollars. And that's on a contract that you paid $220/TH for, which is $3080 for 14TH. Of course those numbers could be somewhat decreased by an increased mining difficulty, which usually comes when bitcoin rises in price significantly.