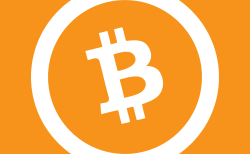 Yesterday (August 1), saw the launch of bitcoin cash, a realization of UAHF (User Activated Hard Fork) that aims to increase block size from 1MB to about 8MB and assist bitcoin scale. At exactly 12:20 UTC on August 1, anyone holding bitcoin (BTC) will be automatically receiving equal amount in bitcoin cash (BCH), which would be attributed to holders BTC private keys. So, let us find out more about bitcoin cash and its implications. For clarification bitcoin and bitcoin core and BTC will be referred to as bitcoin. Bitcoin cash will be referred to as bitcoin cash or BCH. On August 2, $BCH is up 70%.
How Bitcoin Cash will be different from Bitcoin Core?
Few of the noteworthy differences between bitcoin and bitcoin cash are:
BCH will not be implementing SegWit.
There will be an increase in blocksize from 1 to 8MB.
Availability of wipe out and replay protection will be ensuring that in case both chains compete, BCH will bring down user disruption as well as facilitate safe existence of both the chains.
Implications for Bitcoin Holders
As bitcoin cash has forked bitcoin blockchain, if you are a bitcoin holder then you will be receiving equivalent amount of bitcoin cash. Claiming bitcoin cash will be possible for you when:
You are controlling bitcoin wallet's private keys or
Coins are in any exchange that has clearly pledged support for BCH.
However, if it is an exchange that opposes BCH (like Coinbase), then it is likely that you will not be receiving them.
Which exchanges have pledged support for bitcoin cash?
As per details available on Bitcoin Cash site, these under mentioned exchanges have stated that they would be crediting BCH to traders who hold bitcoin:
ViaBTC
KCoin
BTCBOX
bithumb
KEX
MERCURY CASH
Huobi.com
UADRIGA CX
Toubi.com
KORBIT
BTCPOP
Kraken
coinfloor
HitBTC
BITCOINS NORWAY
QUOINEXCHANGE
BITFINEX
BITGRAIL
BITSTAREX
MERCADO BITCOIN
MrCoin
Yobit.net
As we can see, there is good exchange support for bitcoin cash. However, we will have to wait and see whether miners also get behind BCH.
The Hard Fork and Questions
There are several questions about bitcoin cash and its future, answers for which will unfold in the coming weeks. Few of the questions that everyone will be trying to find an answer for are:
What investors would do, rush and sell BCH for quick payday, or would they be more cautious due to the anticipation that BCH will gain traction?
Where BCH would be debuting in market cap rankings?
Will there be any effect of bitcoin cash over bitcoin price?
What is the reaction of the community?
Miners
Several mining pools (such as Bitmain) have released statements stating that they would be continuing their support for SegWit2x as well as the bitcoin chain. However, they have not ruled out likelihood of them supporting BCH chain as well. Other mining pools like ViaPool have clearly stated that they would be providing mining support to BCH chain and have also created listing for bitcoin cash futures. A recent article on Medium.com about game theory by Juice states "Bitcoin cash will effectively cease to exist before it is bootstrapped and I will explain why in this article".
Exchanges
As mentioned above, few of the major exchanges (such as Kraken and Bitfinex) have clearly stated that they would credit forked coins to accounts of holders and also list them for trading.
However, other exchanges like Bitstamp, Coinfloor and Coinbase have not specifically signaled support for BCH.
What are the precautions to take before using or selling BCH?
As of this writing, first bitcoin cash block is yet to be mined on BCH chain, but that may take place any moment.
As such, you need to be aware of some precautions you need to take before actually using or selling your BCH. Let us go through details of precautions you should take.
 Ensure Security of Private Keys: To keep your funds secure, make sure the private keys remain secure. In case, you are not interested in using your bitcoin cash at the moment then first thing you will have to do is move bitcoins ($BTC) to some other new address that is in your control. You can also possibly move BTC to another address which has been generated from a new seed. However, you need to ensure that old seeds or private keys are not lost since these hold your bitcoin cash.
Do Not Rush: Next, do not rush for claiming your bitcoin cash. First, try to fully understand what you are planning to do and then only move ahead. This way you will not be accidentally exposing your bitcoin private keys and lose more than you will earn.
Move BCH: Last but not the least, move your bitcoin cash to some new address that is in your control or may be to any exchange for selling them.
A lot will be happening in the next few weeks and we will have to wait and watch to see how things unfold. As such, we will explore the trajectory BCH takes in our future update, so stay tuned!