HODL Charts with zones mark'd for HODL areas to possibly increase one's HODL in Bitcoin, Litecoin, Ethereum, STEEM.
---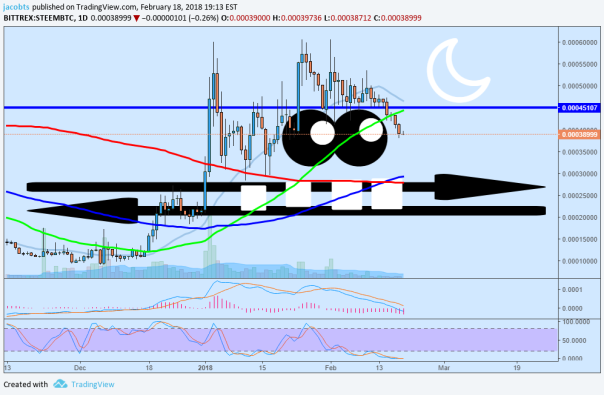 ---
Fundamentally Bitcoin and Altcoins are still in a bullish uptrend after a short pull back. Just google Bitcoin and the news will say mostly the same. She was on Ellen! So that's fun. To some it seemed like a lot, 20k to 9k. Considering BTC was only around the 1k levels a little over a year ago, then one can see from a longer term Fintech's Cryptocurrency Blockchains are still in a bullish uptrend.
Along the way we will continue to dip. These charts are based on some technical, fibonaci levels, support and resistance zones, macd and moving averages. All of this is just helps inform an educated guess. And until the fundamentals are overly bearish the technicals seem to be obeying a hyper-bullish uptrend. Very little retraces or long to the .5 fibs, but rather tend to regather momentum for another wave at the .23 or .38 levels. Monthly and Weekly Timeframes will eventually need to be taken more seriously in trading crypto assets. But as of now the Dailys are as far out as is being respected by the MacD and Moving Averages.
Speaking of Moving Averages it's worth noting that the recent resistance was encountered upon the crossover of the 55 and 100 Moving Averages. Whether Bitcoin holds these levels and continues upward or dips will depend on how well she handles the HODL area of $8500.
Worth knowing I know nothing and am just sharing what I'm learning. This is just my opinion and I'm usually wrong, enjoy! And leave your comments below where you think Bitcoin, Litecoin, Ethereum, and STEEM want to go.
---
BITCOIN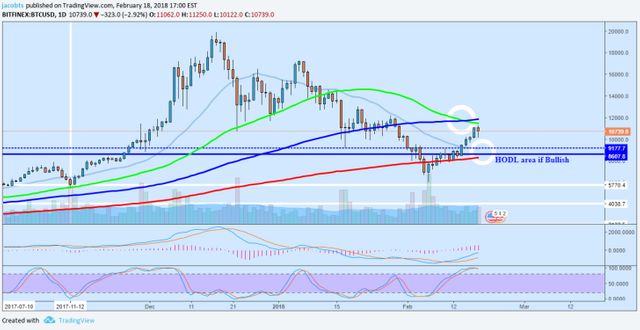 ---
LITECOIN USD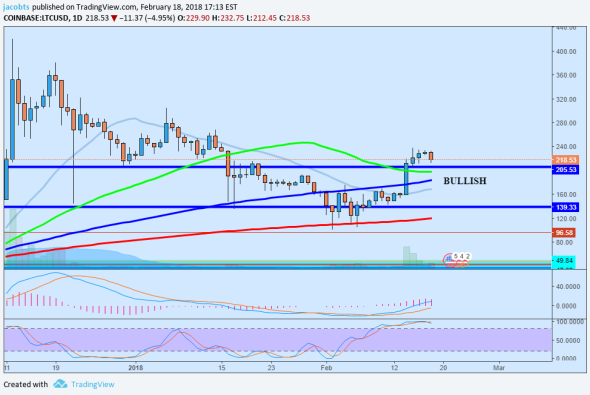 ---
LITECOIN BTC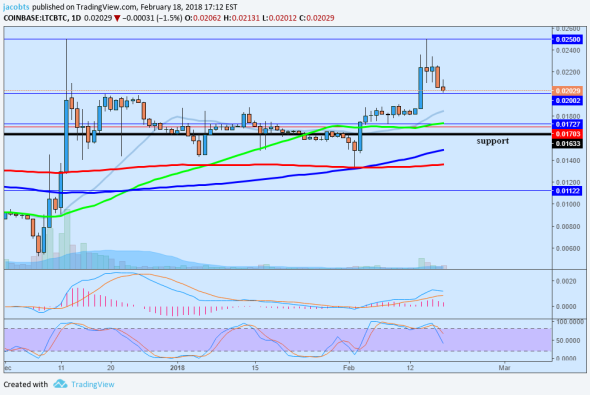 ---
ETHEREUM USD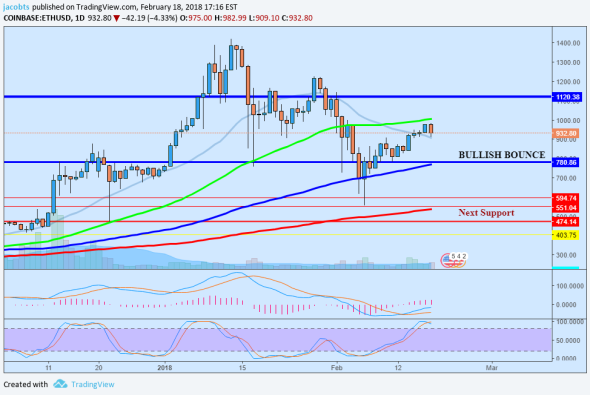 ---
ETHEREUM BTC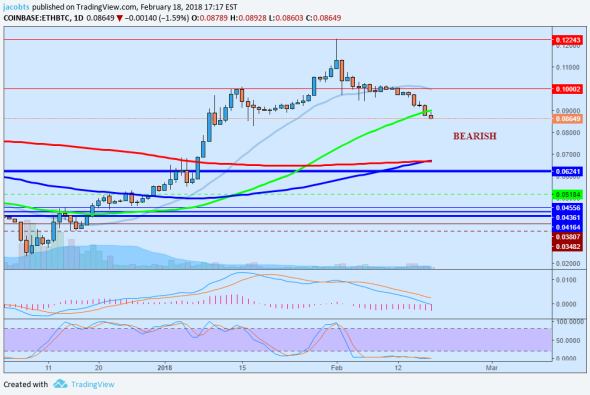 ---
STEEM USD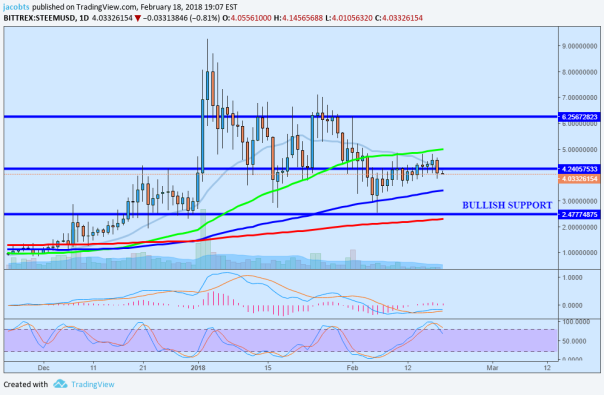 ---
STEEM BTC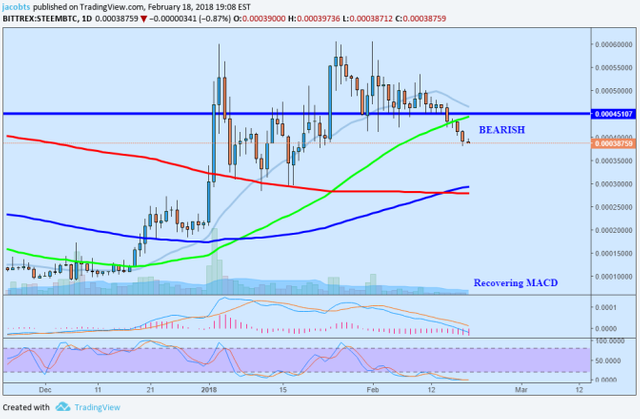 ---