Markets take a big hit today...
Well, that anticipated sell off didn't occur this weekend, but instead occurred today. And what a blood bath it is.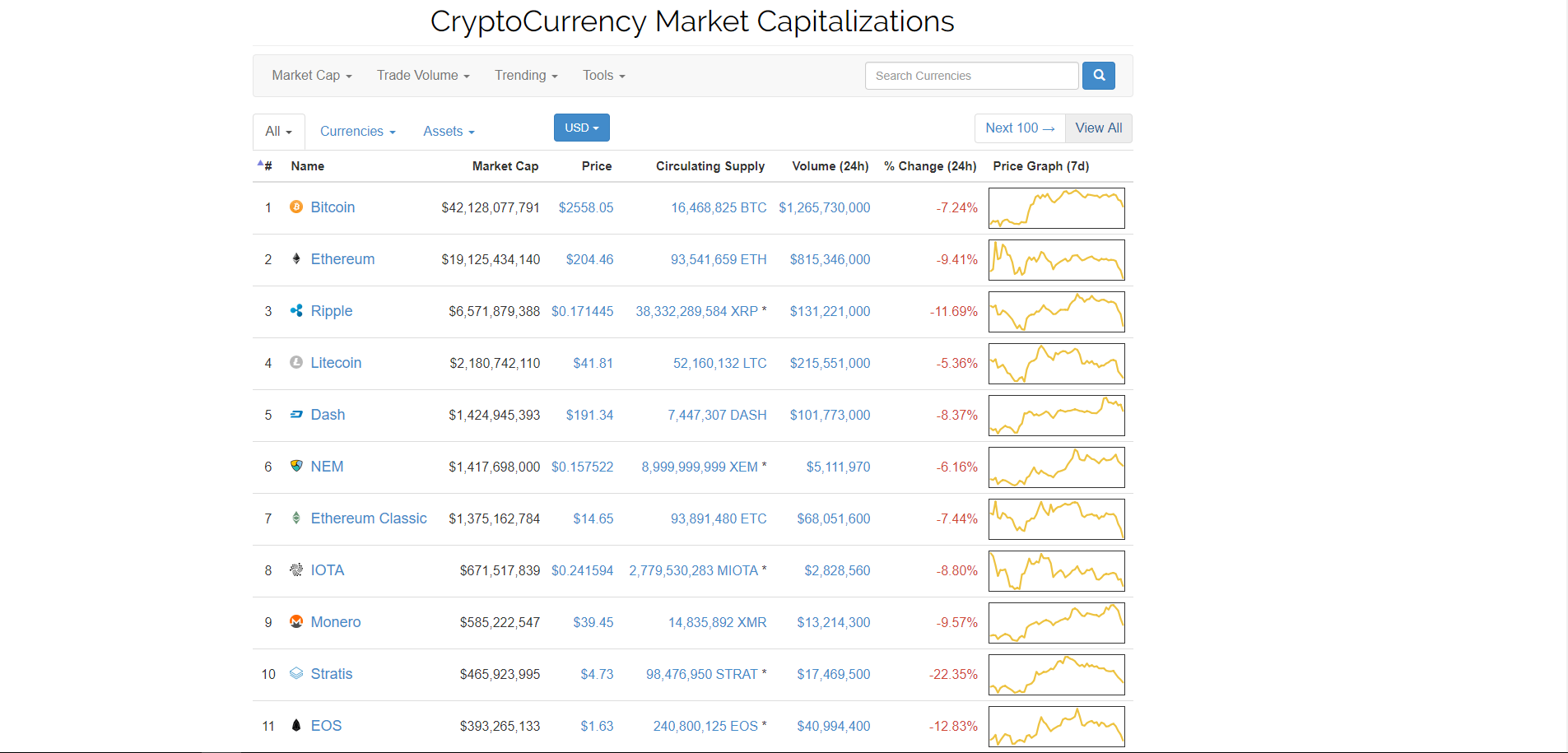 We've got Bitcoin down $200 or 7%, and the rest of the alt coins are following. Most down double digits as we start this Tuesday morning. I made the mistake of buying more at the $2,700 mark thinking it was going to hold, but with news spreading of a definite split in Bitcoin, there is a lot of FUD going around.
How long will it last? Put your thoughts in the comments below!
Please, Upvote, Follow, and Resteem!