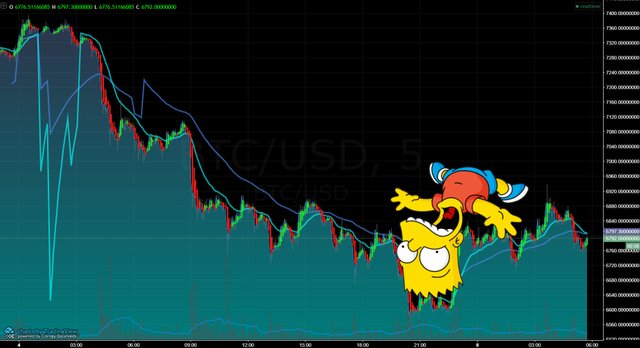 Bull Flag in the price of Bitcoin?
A few weeks ago I saw this meme on Twitter, but the price move was opposite - someone called the formation 'A Diamond Inversion' - and to me, most Technical Analysis is complicated and not systematic.
This silly chart pattern highlights the crazy amount of over-thinking and the narrow time-frame focus where many traders become entrapped.