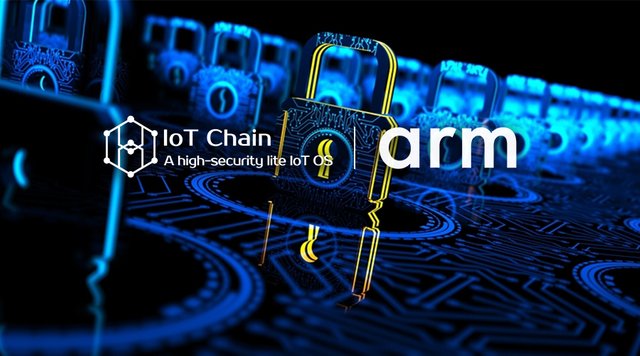 Recently, the ITC team held a joint technical discussion with ARM China, the world's largest IP provider and a leader in the hardware community. Teams from both sides researched and discussed the latest knowledge and industry trends in blockchain technology. Topics included security, artificial intelligence, and the Internet of Things.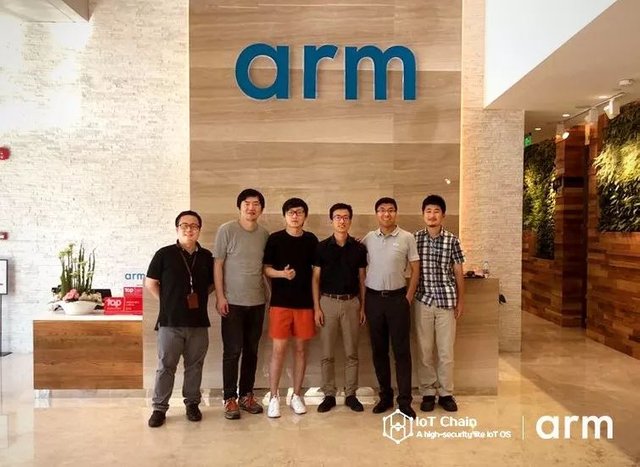 (The ITC Team and representatives from ARM China at their Shanghai Office)
Three major security threats affecting IoT
In January 2018, the Okiru botnet targeted the ARC embedded processor, affecting billions of IoT devices worldwide. Also in the first half of this year, relentless SSH cracking attacks were conducted, affecting over 160 countries. As of July 2018, CNNVD (the national information security vulnerability database) contained 113,182 vulnerabilities. Security threats to the Internet of Things have quickly become a global issue.
IoT Chain and ARM China claim that current security threats to the Internet of things include:
· Communication attacks
· Software attacks
· Physical attacks
Based on the distributed data storage properties of transparency, trust, and immutability, blockchain technology has become an effective solution to common IoT issues.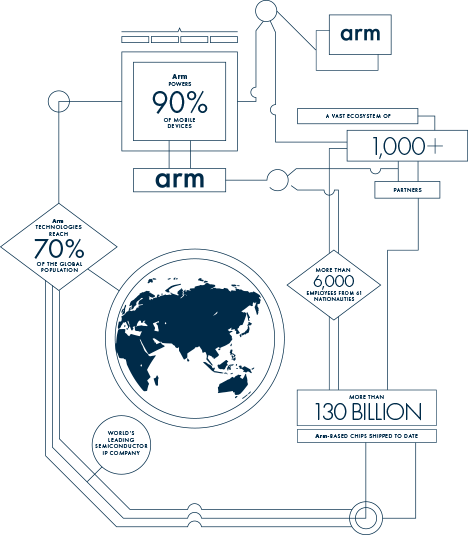 According to the IoT Chain team, the value of digital assets determines the degree of protection.
One of the core values of the Internet of Things is data. A massive amount of real-time, dynamic data is recorded by tens of millions of sensors. This includes not only digital assets, but data assets, which are the cornerstone of the value in big data.
Through their blockchain-driven IoT solution, the ITC team focuses on IoT devices and data security, while returning data sovereignty to the users to protect their data and digital assets.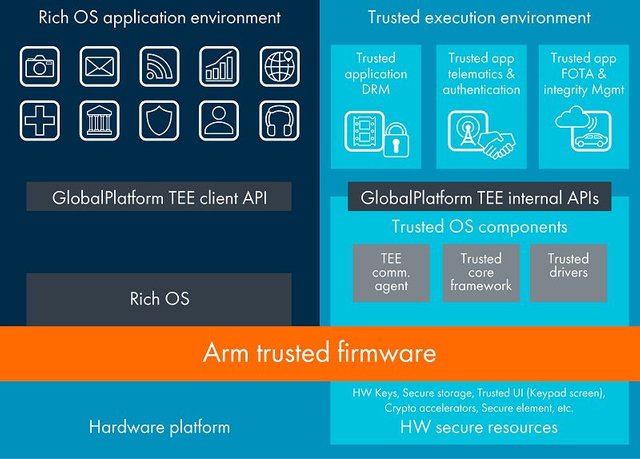 (Technical structure of the ARM TrustZone)
ARM, on the other hand, has their own digital asset security system. Their unique TrustZone* and TrustZone-M security technology provides IP protection, an IoT protocol, as well as password and asset protection for firmware. These features are ideal for an IoT application. ITC co-founder Lyu Xinhao believes cooperation with ARM China on a blockchain project is mutually beneficial for both teams.
In the future, IoT Chain will remain in touch with ARM China, conducting technical and industrial information exchanges with professional teams, and jointly exploring blockchain IoT solutions for various industries.
About ARM:
ARM, the world's leading semiconductor IP company, has more than 6,000 employees spanning 61 nationalities. They have shipped over 130 billion ARM-based chips to date, impacting 70% of the global population.
---
Telegram: https://t.me/IoTChain
Reddit:https://www.reddit.com/r/iotchain/
Twitter: https://twitter.com/IoT_Chain
Facebook: https://www.facebook.com/IoTChain/