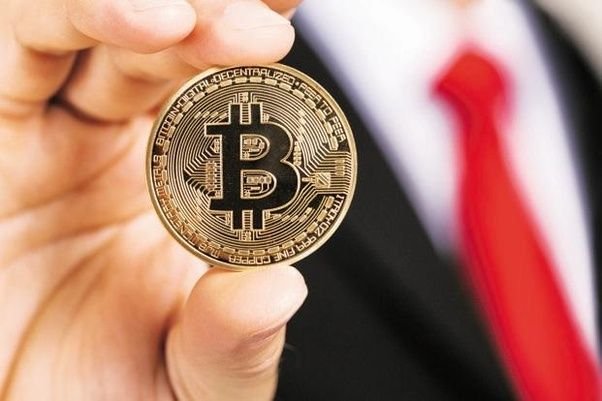 There are quite a few things that one needs to consider when it comes to finding the best Bitcoin broker. There are plenty of bitcoin brokers on the market and, hence, narrowing the list down to the best one would require some reading.
There are a few key factors to consider when you choose the best Bitcoin broker.
Just as in real estate, it's all location, location, location. Knowing your country and whether or not there are certain crypto trading restrictions is particularly important. You might have found the best Bitcoin broker in terms of functionality as well as the trading tools offered, but if it doesn't operate in your region it would be no good.
Furthermore, you need to check whether or not you can buy Bitcoin with your own currency or you'd need to convert as this might require you to bear certain trading fees – which brings us to our next point. Checking the verification process is something that you should do first.
The main thing you'd be doing on the Bitcoin trading platform is to trade. Hence, trading fees are absolutely crucial. You want to make sure that the fees which are imposed are reasonable and within the accepted standard.
Regardless of whether you are looking to buy or sell Bitcoin, you need to make sure that there are enough people on the trading platform that can satisfy your orders. The larger the order book volume, the better.
One of the things to consider is that a transparent cryptocurrency exchange will publish audit information regularly as well as information about its cold storage. One of the things that any trading platform oughts to prioritize is investor accounts.
Deposit and Withdrawal Limits
When it comes to online trading, you'd have to deposit the funds you'd want to be trading with and eventually withdraw them. You should check out the payment options, withdrawal fees, deposit limits and other specifications of the kind in order to avoid losing money when trading. Furthermore, top Bitcoin brokers will also provide some sort of trading guide that can get novice and inexperienced retail investors started.
When opening a trading account at any Bitcoin broker, you need to make sure that your funds are safely stored. When it comes to cryptocurrency, a lot of the best Bitcoin brokers rely on cold storage solutions to prevent any possibility of third-party interference.
At the same time, basic security measures should be in place such as a thorough verification process, risk warning, 2-factor authentication, and others of the kind.
Not becoming a victim of cryptocurrency theft should be your top priority. Hence, conducting thorough and in-depth due-diligence is absolutely crucial prior to picking the best Bitcoin broker or any cryptocurrency trading platform, for that matter. This will help you prevent losing your money.
Below you will find a brief broker comparison which will show you the types of features different Bitcoin brokers tend to have.
MOST POPULAR BITCOIN BROKERS
There are plenty of Bitcoin brokers on the market that a trader can choose from. Naturally, they differ in a range of different characteristics. Below is a brief broker comparison exploring some of their main and most important features.
eToro
eToro is a financial services company which is regulated and authorized by the Cyprus Securities and Exchange Commission. It's amongst the most reputable Bitcoin brokers on the market and it offers a wide range of helpful features for the investor.
In terms of payment methods, the provided options vary widely from a simple transfer from your bank account to using Skrill, PayPal, NETELLER, and a range of different payment options in general.
In terms of trading fees, eToro places a 0.0005 unit crypto transfer fee on Bitcoin withdrawals and 0.006 units on ETH withdrawals. There are also certain conversion fees that you'd have to be aware of. The minimum deposit on eToro is $200.
The trading platform allows investing in currencies, commodities, stocks, cryptocurrencies, ETFs, and indices. In general, oppening a trading account on the platform is fairly easy and withdrawal fees are not that high.
Evolve Markets
Evolve Markets is a trading platform which is another one amongst the best Bitcoin brokers. Investor accounts are approved instantly while deposits are confirmed within a few minutes. It allows users to trade on commodities, forex, and cryptocurrency markets.
Simple FX
Simple FX is amongst the popular trading platforms which comes with a user-friendly interface and a range of tools which are designated to elevate user experience.
Trading CFDs is one of the flagship offerings. It enables fast and secure transfers, a comprehensive API manager, no minimum deposit or withdrawal requirements, as well as a negative balance protection.
24 Option
24 Option is a well-known is one of the best brokers out there. Among its advantages are the wide range of assets as well as the seemless deposits and withdrawals. However, the platform is also known for fairly high spreads as well as insufficient information regarding the account types.
Markets.com
Markets.com is a broker which is operated by Safecap Investments Limited. This is a Financial Services Company which is regulated and authorized by the Cyprus Securities and Exchange Commission.
Much like the other brokers on the list, Markets accepts a broad range of payment methods which include Skrill, PayPal, NETELLER, wire transfer and so forth.
The broker also takes pride with its customer service.
Conclusion
Choosing among the best Bitcoin brokers is a decision which should be made based on your individual preferences. However, there are established and reputable companies, some of which are listed above in our brief broker comparison.
Reading thorough, unbiased brokers review on any of the trading platforms you might select is essential when making your mind. Generally, though, you should consider a range of factors, most importantly whether or not the Bitcoin trading platform provides everything you need for your seamless, hassle-free, effective and secure Bitcoin trading.