OneCoin: China tackles a pyramid scam of more than 2 billion euros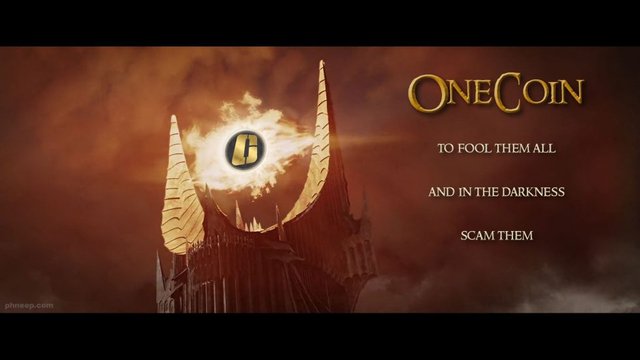 The Chinese authorities have sued the last four suspects involved in the OneCoin operations, a pyramid scheme that would have raised the equivalent of more than 2 billion euros.
According to a press release issued by the Zhuzhou City Prosecutor's Office, a two-year investigation into this huge pyramid scheme spread over twenty Chinese provinces has resulted in the arrest of some 100 people involved in the project. OneCoin (or "Weika Coin").
The authorities interviewed 106 suspects, before prosecuting 98 of them. These individuals are notably accused of illegally seeking sums of money from investors, which would have allowed them to collect 15 billion yuan, or a little more than 2 billion euros.
According to the authorities, this is the largest MLM case ever recorded in Hunan Province, while about 20,000 bank accounts were investigated and "tens of millions" of transactions were analyzed.
According to China's Legal Daily, OneCoin claimed about 2 million members last May, and offered more than 140 pyramid levels. State paper The Paper adds that the authorities have already managed to recover nearly 1.7 billion yuan (about 225 million euros) from the company.
Ruja Ignatova Founded by Ruja Ignatova, a Bulgarian national, OneCoin has been the subject of investigations and arrests in a number of countries. The Belgian, Hungarian and British authorities have already warned the public against this scam as early as 2016. In June 2017, India had charged its founder, along with five of its promoters, that OneCoin constituted an "obvious Ponzi scheme". .
In Italy, a consumer organization had also described it last year as a pyramid scheme, before the Finnish police announced they had arrested two individuals suspected of acting on behalf of the entity. Earlier this year, the Bulgarian prosecutor's office specializing in the crackdown on fraud carried out a search of OneCoin's local offices.