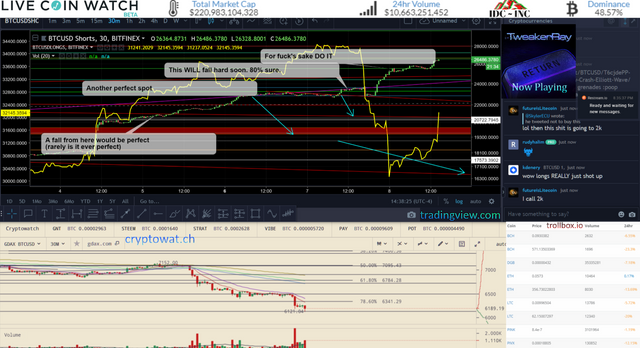 The above screenshot(which came from my livestream) is the image from the below tweet... Click/tap it for a full screen view. The image of the tweet below is a link to the tweet itself.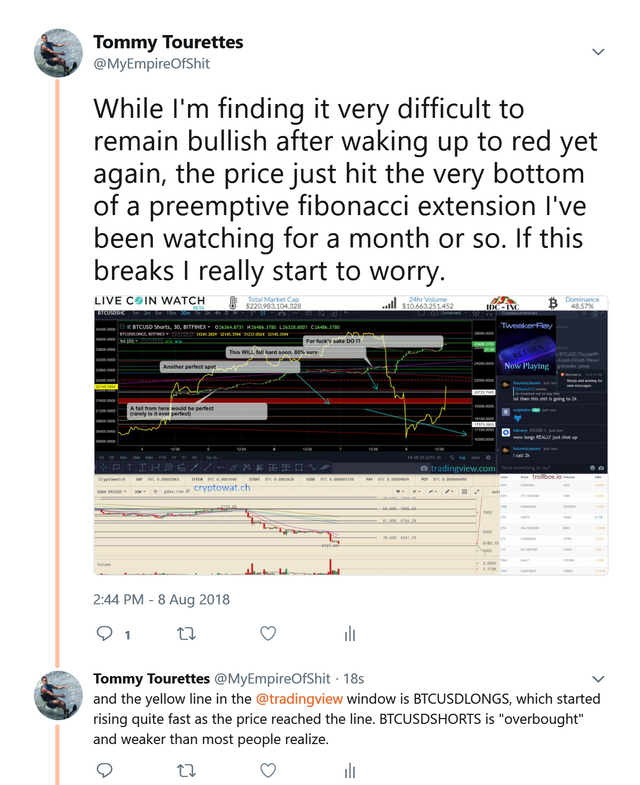 Another good sign is that #EOS had a decent reaction to the very bottom of my "optimal accumulation zone" on my interactive chart from May 14.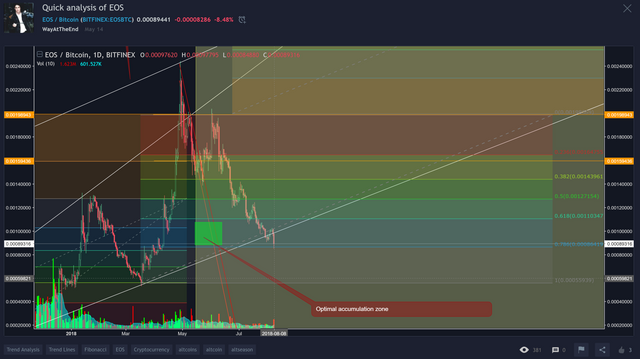 As with EOS, I made a chart for #ONT back in May, and the price has met my optimal accumulation zone(and proceeded to fall below it). It's currently about 20% below the bottom of the zone I set back then. If only I still had purchasing power...
BCH/BTC is also currently sitting right at a long-term .786 retracement on the weekly chart at bitfinex if you ignore wicks...
Update (August 11, 3:50 AM EST): Turns out it wasn't the bottom, but it looks like maybe it was close enough to be basically the bottom. This is what I had to say on twitter just now: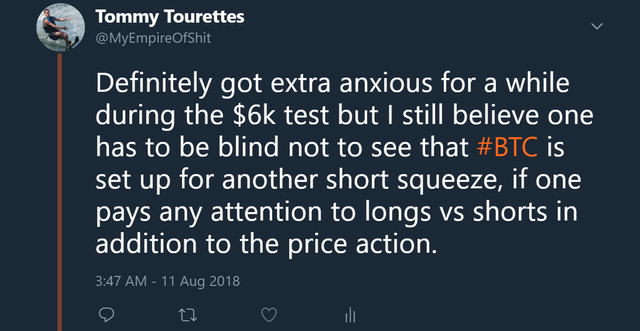 Update (Aug 11, 08:55 EST): And below is what BTC looks like my livestream chart and a 2H chart of BTCUSDLONGS. The line that BTCUSDLONGS is resting on right now is the .236 extension of the XA leg from the PRZ of a bullish gartley I posted months ago. BTCUSDLONGS recovered from point B of the afformentioned bullish Gartley late last month, while BTCUSDSHORTS just started reversing from point A of the bearish butterfly I also posted earlier this year.
Bitcoin itself is seeing some green as I'm typing this at the short-term support line at the bottom, and I couldn't help but notice some bullish divergence on the 1H chart.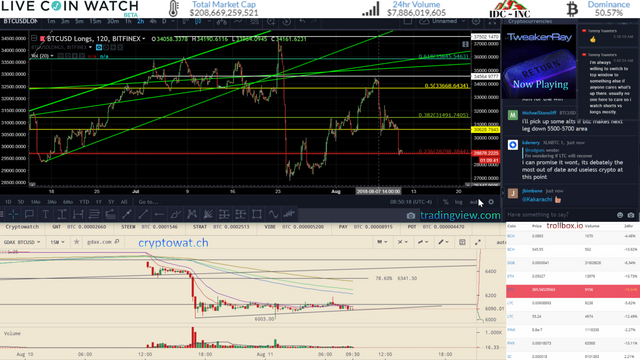 Update (August 13, 2018 02:48 EST): Oh yeah there's a gap on the 1H chart of BTCUSDSHORTS(gaps are almost always filled) 23% down from the current price. 19,500-20,000.
-Tom(@MyEmpireOfShit)
Personal links: Twitter | Tradingview | YouTube | Twitch | Facebook
iDC INC's links: Facebook | Twitter