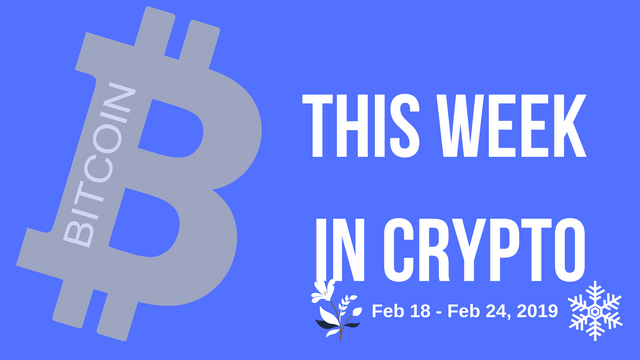 ---
---
This week in the cryptocurrency world ended on the rise. During this local period, the digital asset market showed growth of around 30%. Trading volumes of leading cryptocurrencies reached levels equal to Q1 2018, when the liquidity was pretty high. But recently, Bitcoin returned to the red zone, quickly dropping about $300.
At the moment, it is difficult to determine what is the nature of these price changes. The other question is if such growth may be dictated by some systemic causes or not, and which deals show market value. But what can be said with confidence now is that the cryptocurrency market still makes big profits in the medium term.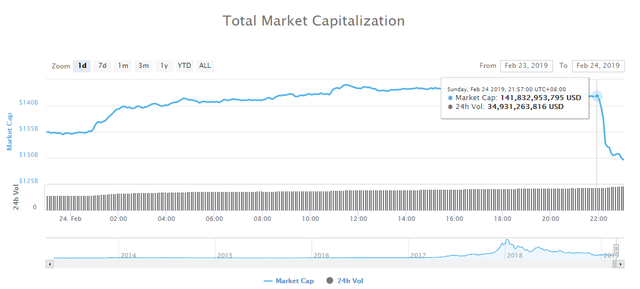 If we reject purely speculative movements and try to theorize, then, probably, today's days are on the intersection line, when decisions on the ETF are not yet made, spring with its new platforms and positive hopes is approaching, so nothing prevents traders from speculating like a clear sky does not prevent people from playing on the green lawn.
---
---
The same trend could be observed in the CME futures market. On February 19, the Bitcoin futures trading on the Chicago Mercantile Exchange spiked to the record high — 18,338 contracts traded, which is equivalent to 91,690 Bitcoin or $360MN, as CME Group noted. Thus, the average trade volume in cryptocurrency futures market increased by 13% compared with the 4th quarter of 2018.
CME said that cryptocurrency derivatives are gaining popularity among institutional investors, so if the dreams of institutional growth supported by the media during 2018 have a certain basis, then these institutional players are already active in the market and trade in presented volumes. At the same time, besides the fact that the number of big holders stably keeps around 43, nothing is particularly known.
---
---
The date of the Bitcoin halving is step-by-step approaching, and same for the block reward reduction, so the topic of a possible rejection of this event is gaining in importance. Some developers/investors oppose halving, while some don't want halving to be canceled/pre-set Bitcoin emission of 21 million to be increased.
Matt Luongo, the founder of Fold [Bitcoin payment app] was the one who didn't reject the idea of emission increasing, and supported the discussion on Twitter:
I was the guy that said we might have to one day raise the Bitcoin supply cap. Fight me. https://t.co/ysqHHdcggf

Matt Luongo (@mhluongo) 4 февраля 2019 г.
The very possibility that Bitcoin will lose one of such basic things as a fixed supply, of course, made investors worry. Therefore, the request for further comments arrived fairly quickly.
Meanwhile, Jiang Zhuoer, the active promoter of BCH and Bitcoin.com, reacted to the discussion and expressed some theory that Bitcoin Core developers have a conspiracy not to conduct the halving of the first cryptocurrency:
This discussion was about a hypothetical approach to an unlikely fee market situation that could develop many years from now.https://t.co/Nu3hFFQB19

Matt Luongo (@mhluongo) 9 февраля 2019 г.
As soon as rumors about changing Bitcoin supply began to spread, the participants of the discussion themselves, who, as stated, consider the issue only theoretically, had to make a comment:
There 👏 was 👏 no 👏 proposal https://t.co/iHtczjaLG5

Matt Luongo (@mhluongo) 9 февраля 2019 г.
Other users close to the matter reacted negatively, for example:
Well @JiangZhuoer is lying again... like all the previous times.
I guess it's "make random shit up and try to scam people into buy BCash"-time again.https://t.co/BfTHti9qWZ

WhalePanda (@WhalePanda) 11 февраля 2019 г.
In general, at the moment, there are Bitcoin Core developers, there are people close to them and to the industry as a whole, interested and disinterested, discussing the issue theoretically and practically. However, this week, another party, Wladimir van der Laan [the current maintainer of Bitcoin Core] expressed its opinion:
"[Raising the supply] is anti-economic, [and it] goes against human psychology. I don't think people will generally choose to deliberately devaluate something they own. Let alone when the price is already at a low."
So the majority is still against of giving up halving. At the same time, over the years, many decisions made regarding the Bitcoin blockchain and other cryptocurrencies have shown themselves with different effectiveness, which gives the right to both speculation and interesting discussions.
---
---
KuCoin, the cryptocurrency exchange based in Singapore, quite active in the market, probably uses blackmail against projects with the goal of gaining benefits for coin listing. This was reported by the projects themselves, telling in detail about the so-called marketing services offered by the exchange.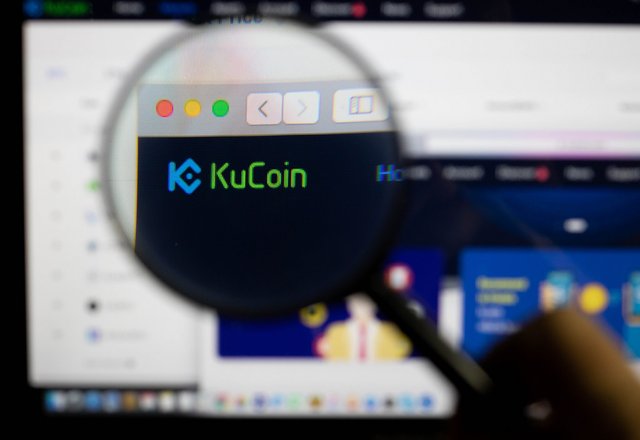 According to representatives of Jibrel, EncrypGen, Publica and Unikrn, their tokens were the least popular assets on the exchange, so that they have been threatened with delisting. At the same time, KuCoin proposed to acquire marketing services that would help coins to be traded at a certain level. Quite concrete trading volumes also meant that these cryptocurrencies would be used for the purpose of money laundering, as representatives of crypto projects think.
"Then they recommended market-making firms that would help us reach the minimum daily volumes they set for projects. I was honestly shocked at the requests they were making."
Representatives of the exchange at the moment deny the possibility of such an offer. They say that this is probably the employees' job or other people to discredit the platform.
---
---
Bitconnect is a cryptocurrency financial pyramid that started in 2016 and became one of the most famous frauds in the world of digital assets. Last year, the head of Bitconnect, Divyesh Darji, has been arrested at the airport in Delhi. However, the story does not end there, so the FBI is looking for victims of fraud.
It is not precisely known for what purpose the FBI is looking for BCC investors. However, the site says that FBI may contact with people who participated in BitConnect and ask for more information about the case. Probably, these materials will become part of the investigation.
---
---
SparkPool, one of the popular Ethereum mining pools, decided to freeze abnormally high reward for block #7 238 290, which costs ~$300k. The standard reward for Ethereum block costs only 3 ETH, while this reward costs 2000 ETH and exceeds the standard size 600 times.
A whopping 2,100 #ETH(~$300k) tip was just paid to the miners on the #Ethereum network. What a generous guest... or mistake. @coindeskevents @coindeskhttps://t.co/x5pZkE47tg pic.twitter.com/SjS6ZpmhvX

Jimmy Zhong (@jimmyzhong_iost) 19 февраля 2019 г.
Thus, the abnormally high reward hasn't been distributed. Some users have suggested that a decision on a reward of that amount made erroneously, while others have suggested that the situation is a kind of advertisement of mining pool or even some kind of provocation.
---
---
Tesla CEO Elon Musk once again turned to Bitcoin, and expressed admiration caused by digital money. The entrepreneur shared his thoughts about the fact that the structure of Bitcoin is absolutely brilliant and that digital currency is much better than ordinary money. Nothing surprising, because now Bitcoin is still some brand that connects technology, wealth, the most mediocre and most futuristic ideas.
See also: Zuckerberg also revealed a little about the fact that the blockchain will be integrated into Facebook.
However, so far Tesla hasn't used the blockchain and does not accept cryptocurrency as an investment instrument or means of payment. It is also not known whether Musk is a big holder of Bitcoins or other currencies.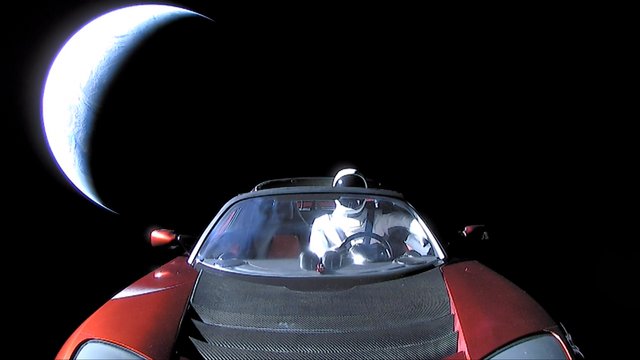 What else, using Lightning Network, users can now get a bit of BTC using Twitter. This solution is already used by the Twitter's head Jack Dorsey:
I hooked this up and already got tipped some satoshis https://t.co/zvwdkZTN1Q

jack (@jack) 20 февраля 2019 г.
What does all of this mean? Do the heads of modern high-tech companies have a lot of Bitcoins? How effective are these promotional programs? Who knows, however, such steps still allow Bitcoin to be quite popular.
---
---
The government of Seoul, the capital of South Korea, aims to invest 1.2 trillion KRW (or 1.07 billion dollars) in blockchain by 2022. For this, the government will use an investment fund for startups that operate in the fintech and blockchain areas. As it is reported in South Korean media, these startups will mainly relate to the programs of "Fourth Industrial Revolution" and "Smart City".
"Innovative start-up investment will be the cornerstone of corporate growth … in our society"
Officials noted that in general, they allocate funding 7 times lower than in Silicon Valley, for example. At the same time, we understand that even small primary financing can do quite a lot in this environment, which is looking for new ideas and new projects.
---
---
This week, some of Binance users unexpectedly recieved a bit of BTT tokens. However, this money had to be returned, because the cryptocurrency exchange did not plan to distribute tokens and pressed the "airdrop" button just accedentaly:
While doing testing for https://t.co/g1XQeddwEq, one tester inadvertently clicked an airdrop button for BTT, giving some BTT launchpad buyers extra BTT tokens. We are resolving the issue now. No other people are affected.

CZ Binance (@cz_binance) 19 февраля 2019 г.
At the moment of writing, BTT has the 24h trading volume of $117 485 882 USD and the total supply of 990 000 000 000 BTT. Since the trading started, the currency's price has doubled, while investors have been quite interested in acquiring it due to its connection with TRON/BitTorrent ecosystem. Earlier it was reported that the BTT token sale took less than a minute.
---
---
FBI investigator Steven M. D'Antuono, Section Chief of the FBI's Financial Crimes Section within the Criminal Investigative Division, explained how to detect a scam ICO. While this area is still risky for investors, and token sales have become directly associated with fraud, this view looks quite useful.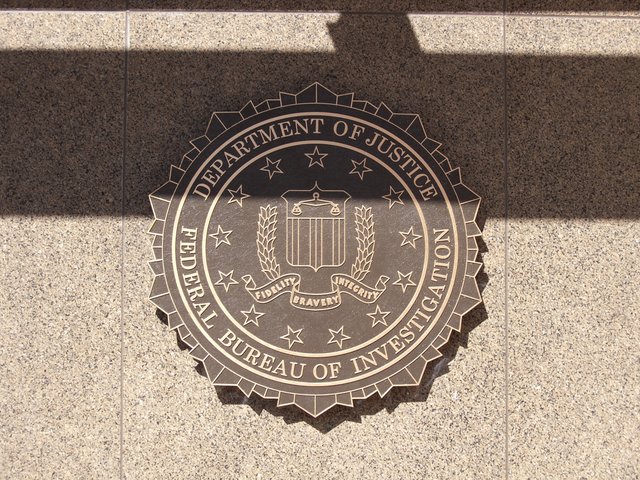 D'Antuono noted misrepresentations as a key point to understand if the coin offering a scam or not. These "misrepresentations" may be associated with anything, but mainly with what is offered and who offers. Images of fraudsters are hidden under sufficiently skilled and in-depth people belonging industry, while the product itself may also not have the stated properties.
"Like any investment product, rates of return can never be guaranteed and if it sounds too good to be true, it probably is"
The main thing that an investor should pay attention to, according to him, is the actual location of the company, its registration and address, as well as other details that refer to high gains and securities. The agent also noted that "investors should be particularly leery of entities offering coins that appear to be wholly internet based".
---
👉 TRON (TRX) hard fork is planned for Feb. 28, 2019
👥 Afri Schoedon will no longer work on Ethereum | Vitalik Buterin revealed what currencies in what amount he holds
💸 Research: crypto hedge funds are fixing loses, but there are winners and losers here too | Bitmain losses in Q3 2018 estimated at $500 mln.
🏁 MyEtherWallet now has direct "Exit-to-Fiat" gateway in CHF and EUR | This spring (which will start on thursday this week) Rakuten enables cryptocurrency support
🛠️ Blockstream announced MuSig, the implementation which serves to make Bitcoin more scalable and secure | Streamr devs proposed Monoplasma, the solution for Ethereum blockchain scaling
👁 Bitmain software contains vulnerability which may be cangerous for Bitcoin miners | Google added the Bitcoin symbol to iOS keyboard
---