Dollar Drops, Bitcoin Nears $7000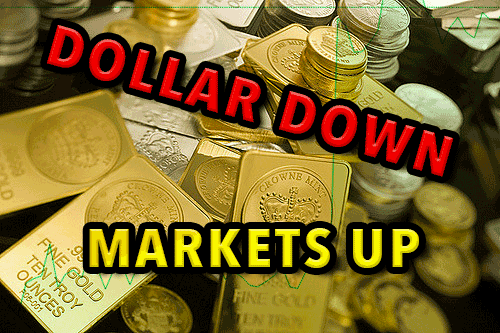 The Dollar Index (DXY) a weighted basket of the dollars buying power in relation to foreign currencies, dropped below the 95 level. Causing buoyancy across the board, with Bitcoin price action moving north, nearing $7000.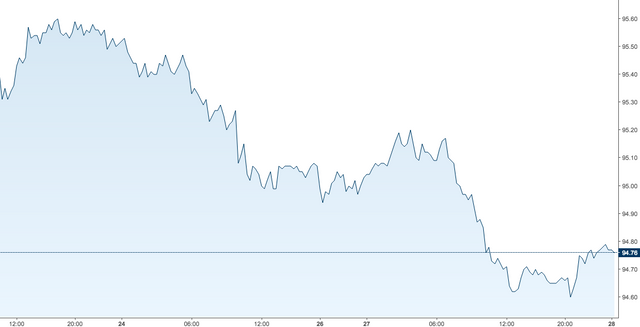 DXY Dollar Index (Data Provider: investing.com)
With the dollar finally backing down from its high levels of previous weeks, we see relief across the asset classes with stocks, commodities and cryptos taking a bullish move north.
US Government bonds are what we monitor for a leading indicator on the dollars likely performance, and with rates staying high, it seems this drop in the dollar could be short lived. Although it does give us a glimpse at what market levels would reflect if the dollar was to weaken.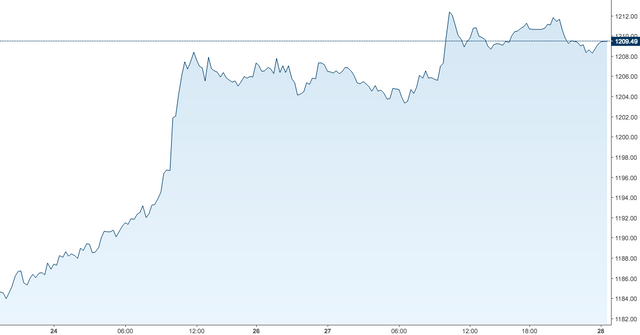 XAUUSD Gold spot price (Data provider: investing.com)
Bitcoin (BTCUSD) has been testing the resistance near $7000 as it caught a bid at the end of the weekend, with a mixed sentiment from market commentators. Some calling sky high prices still, and some calling for sub $3000.
If the dollar continues to rise, downward pressure will continue to ramp up on Bitcoin as it is valued in the fiat currency and is where it gets a predominant share of its value.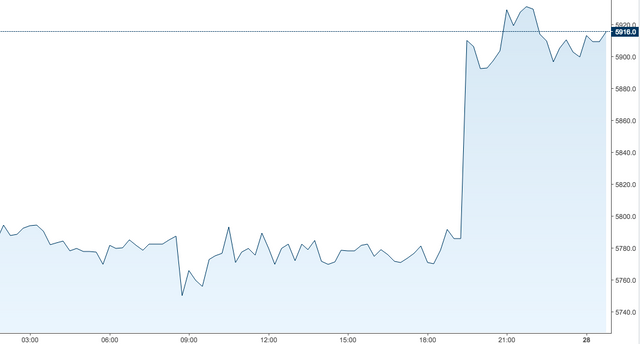 BTCEUR Bitcoin/Euro (Data provider: investing.com)
Although the Euro Bitcoin (BTCEUR) markets become more lively, sometimes topping volatility on the dollar pair. A position to consider is the ongoing turmoil in the European Union, with Italy's rejection of migration policy and Turkish Lira devaluing rapidly. A British exit from the EU is still on the cards, despite huge controversy and possibility of another referendum.
With so much uncertainty about the future in the EU, Bitcoin appears more attractive an asset.
Source: https://icnn.news/news/post/dollar-drops-bitcoin-nears-usd7000