BTC Holds On To $7000 Over Weekend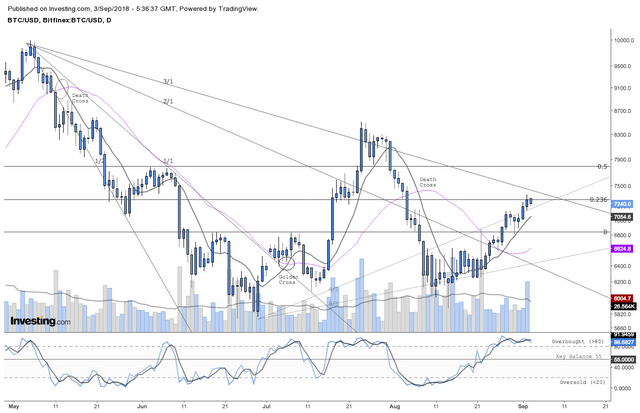 Bitcoin held onto recent gains that took the king of crypto over the $7k handle, gravitating towards the 0.236% Fib level.
Global crypto market cap is up, reaching $235 billion at time of writing, as Doge surged over the weekend on the back of the Dogetherum Demo being announced. Bitcoin also held above $7000, as buying volume increased before the long weekend for US labour day on monday.
Read Full Article: https://icnn.news/news/post/btc-holds-on-to-usd7000-over-weekend