Salam community, in this blog I will explain about the project Orvium, the latest posts are very interesting for you guys see, for more details let's just go to the following discussion:
What is Orvium?
Orvium is the first open source and decentralized framework to manage the lifecycle of scientific publications and relevant data. Orvium opens up the entire market potential of decentralized, fair, transparent and competitive without prejudice, oligopoly and self-interest.
Orvium uses blockchain and decentralized storage technologies to create a completely open, trackable, and reliable publishing process note. Any relevant action in the publishing process will be recorded in blockchain and available to everyone, which will make science more transparent, universal and open than ever.
Science and Its Impact on Society
Science has a huge impact on society and it is the power behind some of the most revolutionary changes in human history, drastically improving the way we live, communicate and work. It even extends the length and improves the quality of life itself, thanks to technological and medical innovations in areas such as cancer care, depression, heart disease, and more.
The remarkable achievement of science has been possible thanks to many factors. One of the most important is the definition of a highly structured and highly collaborative process in which researchers are usually inspired by existing research to generate new ideas and improve results previously obtained by other researchers.
Therefore, how scientists disseminate their results and discoveries play an important role in the science cycle. However, apart from its importance, the dissemination of knowledge has been seriously compromised by the current scientific publication industry.
Hidden Issues Scientific Issues
Contrary to what most people think, the scientific publishing industry is one of the most important and profitable in the world. The global market is estimated at $ 25 billion and profit margins have been reported to exceed those of companies like Google, Amazon, and Apple. To achieve this, publishers have incorporated costs and publicity efforts into the communities they serve.
First, the government funded most of the research and once the research results are ready for publishers to get it for free. Second, most of the editorial burden is done by scientists voluntarily, their salaries are usually paid by governments and research institutions. Finally, publishers sell products back to government-funded institutions and university libraries, which, in a collective sense, create the product in the first place.
However, this is just the tip of the iceberg. Scientific publishers have created a publication model that destroys the research community and, broadly, science in general. One of the problems is the high cost of publications that writers have to face, in some cases up to 3,000-5,000 USD per publication, except researchers with fewer resources. In addition, authors are forced to grant copyright to publishers to exploit their content commercially without any retribution.
On top of that, the fees to be paid by universities and public institutions to subscribe to scientific journals are also increasingly alarming. For example, over the past 20 years, the cost of a scientific journal subscription has increased by an average of 7% each year in the United States. In some cases, universities are forced to reduce the number of subscriptions because they can not afford them.
There are more problems, such as a long, blurry and often biased publication process; lack of appreciation and recognition for reviewers; and the proliferation of low-quality journals, just to name a few of them.
Introducing Orvium: Science meets with Blockchain
Orvium is the first open source and decentralized framework for managing the life cycle of scientific publications and related data. Our goal is to help the scientific community share publications, eliminate inefficiencies and biases that exist in the publication market and improve the quality and effectiveness of the publicity lifecycle. The ultimate goal is to become a leading publication platform for the research community while restoring the benefits of science to society.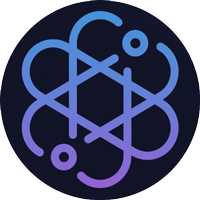 Orvium uses blockchain and decentralized storage technology to make public records publicly accessible, trackable, and reliable from the publication process. Any relevant action in the publishing process such as paper submissions and peer reviews will be listed in blockchain and accessible to everyone, making science more transparent, universal and open than ever.
And change does not stop there. Orvium brings additional benefits to scientific publishing:
Copyrights and special licenses: Authors and research institutions have full control over their copyrights and licenses of publications and work.
Zero-delay publication: Within seconds, establish independent, decentralized and enduring independence, independent and decentralized evidence of existence, authorship in the blockchain.
The works of the researcher are truly acknowledged and their impact: Scientists are openly rewarded and earned good reputation acting as writers and reviewers.
Support for research data: It is possible to share data and research code with a specific community or team, including unpublished data to drive future research.
Decentralized Journal: Provides a global platform for the creation and maintenance of low cost scientific journal management.
Science patronage: Anyone can contribute to a research program and challenge the scientific community to solve a particular problem.
Social platform: All communities can participate and provide work feedback from other researchers that enhance collaboration and knowledge dissemination.
Leading technology platform
In addition to blockchain and smart contracts, Orvium embraces large data analytics and machine learning technologies to build intelligent digital infrastructure for scientific publishing management.
Integrating heterogeneous data sources such as transactions in blockchain, existing research literature and connections between researchers and publications, Orvium will be able to calculate impact factors in an optimal way, identify citations and peer review rings, automatically classify papers based on content-based fields, or identify trends and topics that appear in certain research communities.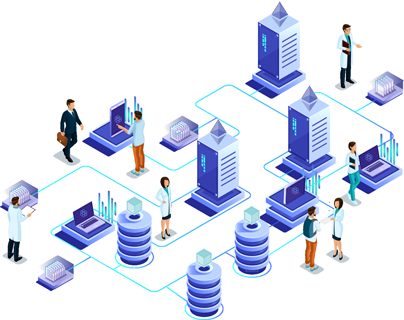 Orvium Token
Orvium models are built on Orvium tokens (ORVs), new digital tokens made specifically for the platform. Throughout the different phases of the life cycle of manuscripts and journals, actions such as submission of manuscripts, peer review, payment for copyright licenses, sharing of research data, journal management, etc., will result in ORV exchanges between agencies, authors, reviewers, journals owners, , and any social actors involved.
This decentralization unlocks the full potential of a fair, transparent and competitive new market that is controlled by the whole society and free from bias, oligopoly and hidden interests.
More information about Orvium is available in white paper. Over the following weeks, we will announce more details about the project including Generation Token Events and MVP releases. Join the Orvium community by subscribing to our Telegram channel.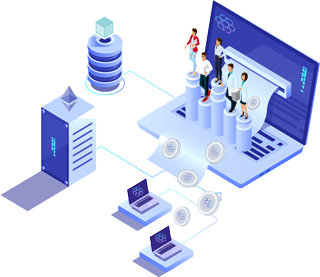 Orvium Token:
Hard cap: $ 20 million USD
Total Token: 379M
Price token: $ 0.10 USD
Total tokens for sale: 227.4M (total content 60%)
Broad partner development will be a key driver of ecosystem growth. if you look at the details of the Team proven to have people who are competent and experienced in their field. because the Orvium Platform mentioned will continue to grow by supporting global research and more Orvium benefits for future life. may be useful.
For more details about the project developed by Orvium, you can visit the official page here:
Website :https://orvium.io/
Whitepaper :https://orvium.docsend.com/view/nvr6ywj
Facebook :https://www.facebook.com/orvium.io
Twitter :https://twitter.com/orvium
Telegram :https://t.me/orvium
Ann thread :https://bitcointalk.org/index.php?topic=3535259.0
Reddit :https://www.reddit.com/r/Orvium/
Blog :https://medium.com/@orvium
The bitcointalk name: Icaica22
Profile Link :https://bitcointalk.org/index.php?action=profile;u=1546717