Earn Upto 4 BTC Daily!! Genuine & Legit Way Of Earning - Introducing Pivot.One Application [Free Earning Method]
Hello Steemians, After a long time, I am back here with yet another useful and Interesting article about a free earning method. I hope you all are fine shine and doing great. From last some days I heard so much about this earning program here and there. So I decided to join it and do some research on it. And Here I am sharing my experience and research with you all.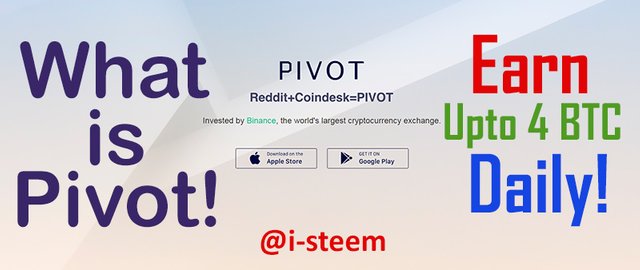 This is Pivot. Basically it is mix of Reddit + Coindesk + Steemit platform. Pivot is china based largest Cryptocurrency community project. As per Pivot, Binance, Huobi, LD Capital and INBlockchain have directly invested in this project so I checked all from their official websites and found true. Pivot App is 100% safe to use and free from Adware and Malware. You can use it without any fear. The App is available for both Apple and Android OSes.
Pivot is founded by Lin Yingming - the former CTO of Thunder, Xu Lin - the former senior management of Zuiyou Community and Wang Pan - the former senior management of Zuiyou Community. The Chinese version of Pivot was launched in March, 2018 and in six months, more than 200 blockchain projects, 111 blockchain media outlets and 91 blockchain business leads have opened their official accounts in Pivot.
Pivot is News sharing Application based on blockchain. They have their own Token called PVT. In September month they had an airdrop event also but We missed it due to unawareness. But Now We can't miss this earning opportunity. Pivot has introduced a daily BTC prize pool upto 4 BTC for the growth of community and project. To gain reward for this we have to join Pivot and make quality posts, share others' useful posts and refer to friends and family.
How to Join and Earn Daily BTC
First of All join from this Link https://www.pivot.one/app/invite_login?inviteCode=xftfgc Following this link will lead you to below page, where you have to sign-in through your google account. After successful sign-in, the App download link will appear and you can download the application from your app store. After installing app, again sign-in with your same google account that you used earlier in browser. Here completes the installation procedure.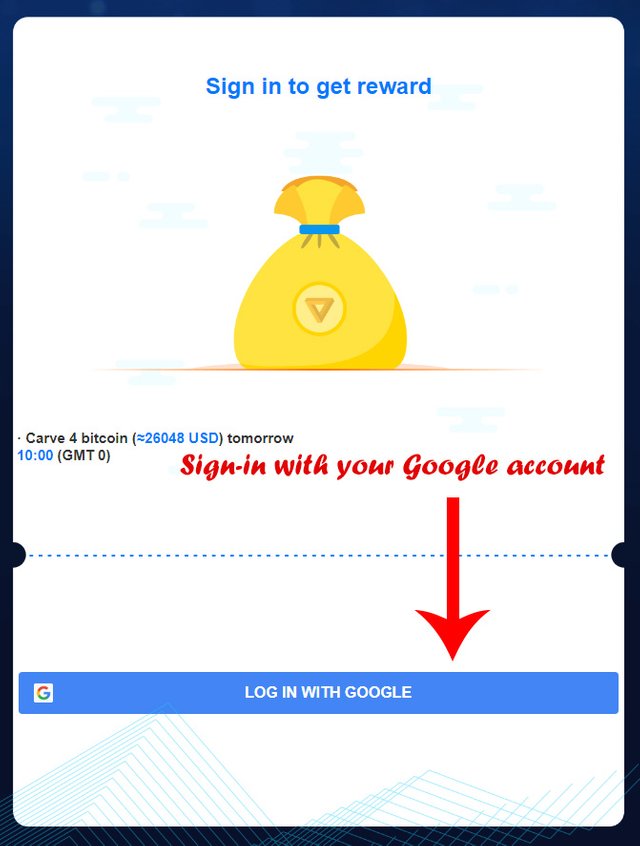 Let's move forward now. Start the App. Remember we have to collect as much POWER as we can for getting better payout in BTC. POWER is certificate for Daily BTC Bonus which decides how much BTC bonus reward you will get per day. Estimated 10000 POWER equal to 1 US Dollar worth of BTC.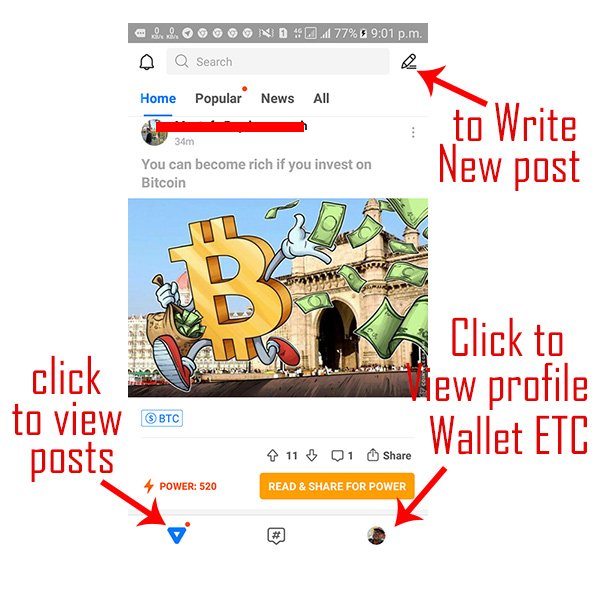 There are 2 Ways to Collect POWER
Invite a friend >> For every friend that you invite to register on Pivot, you will be rewarded with 10000 POWER + 10% of your friend's POWER
Read a Post >> For every post that you read, you will be rewarded with 100 POWER. Maximum reward is 2000 POWER per day.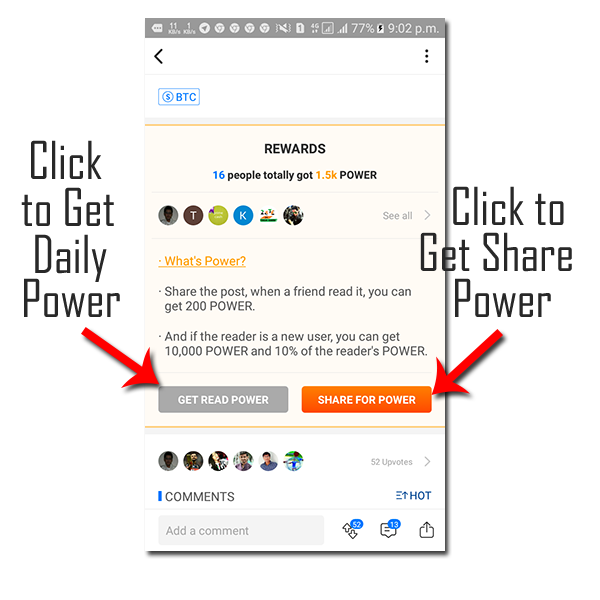 Moreover make your own post daily and upvote or downvote posts of other users or your friends as you like them. It will boost your followers and popularity. Never try to cheat the system or your POWER will be terminated any time. Every 24 hours your rewarded POWER will be converted to BTC and it will be sent to your Pivot wallet. From Pivot wallet you can withdraw to it to your personal wallet also when you reach minimum withdrawal limit 0.001 BTC. A fees of 20000 Satoshis will be cut from amount. Withdrawal requests will be processed within 2 working days. Sometimes it can take longer also if much traffic.
More Links related to project
---
Thanks for reading my blog. If you like this post, please upvote and resteem. Don't forget to comment. I always need your suggestions for better blogging. Thank you all for reading post and giving me your precious time and effort. Do checkout my other posts also @i-steem, connect with me on Twitter @posmangani , Be my friend on Facebook
---